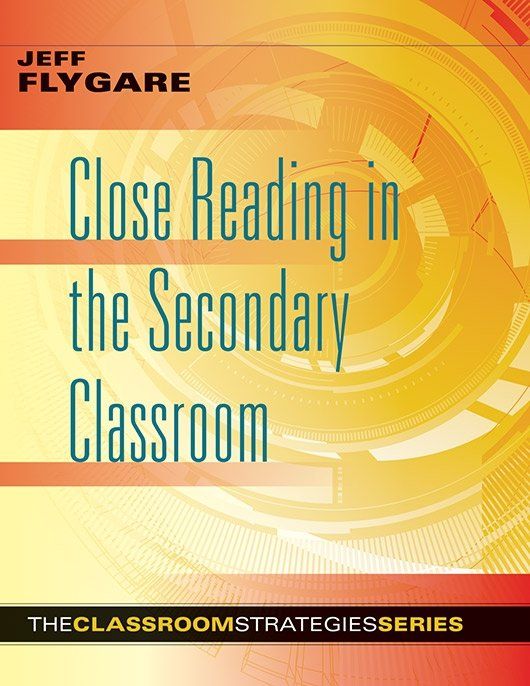 Close Reading in the Secondary Classroom
Learn to effectively teach close-reading skills in middle-school and high-school classrooms. Use literary analysis to increase students' reading comprehension and critical thinking skills.
Close-reading strategies that improve literacy, reading comprehension, and critical-thinking skills
Close-reading strategies help students develop the critical-thinking skills essential for the rest of their lives. Close Reading in the Secondary Classroom offers high school and middle school educators extensive guidance on how to introduce close reading to students and help them improve their reading comprehension skills and critical thinking. Learn how to select close-reading examples and passages, elicit deeper question formation, facilitate positive classroom discussion, and assess your students' reading comprehension and literacy progress.
Understand the importance of close reading, prereading, and post-reading activities.
Learn how to choose appropriate literary or informational texts for close reading.
Pass on tools necessary for literary analysis and annotating text.
Develop thought-provoking questions and discussion that deepen text analysis and reading comprehension.
Assess students' critical and creative thinking skills.
Related Topics
---
"Simply put, excellent! This book is a must-read reference source for the novice or veteran teacher who has a desire to empower students to grasp and develop a deeper understanding of passages on the printed page. Flygare has a reputation as a vibrant classroom teacher and consultant. This publication represents his scholarly approach to teaching the complexities of thoughtful reading and meaningful discussion. His work provides successful methodology for all educators of students in grades 6 through postsecondary levels."
"Jeff Flygare brings his extensive background and classroom experience to a must-have book for any secondary teacher wanting to increase pathways to success for all students in their classroom. Balanced by meaningful research and practical suggestions, Close Reading in the Secondary Classroom is an essential resource for teachers searching for ways to engage students in their classroom through and with texts, questioning, analyses, and responses. As teachers read through this book, individually or in teams, it provides them with relevant opportunities to practice and develop the same skills they will later teach to their students. Flygare has written an approachable and thoughtful book designed to help secondary teachers grow their own students' close reading and critical-thinking skills for all types of texts used in the classroom."
"Teachers often ask, 'What is meant by close reading, and how can I teach my students how to do it?' Flygare answers this common question with a structured process and set of practical, focused strategies to help students access the levels of understanding for both literary and informational texts. He uncovers the seeming mystery of how to annotate a text and takes teachers on a journey through the how, the why, and the so what of thoughtful analyzation. Using clarifying models, he demonstrates the step-by-step process of how to successfully incorporate close reading strategies in the classroom."
"Jeff Flygare has managed to solve the mystery of close reading and to provide secondary teachers with useful tools for teaching the strategy to students. His six-step process and multiple examples are invaluable. The guidelines for questioning and class discussion as well as the extended examples in the appendices will give teachers much-needed support in this complex literacy skill. Grounded in current literacy research as well as classroom instructional strategies, the book is a worthy addition to the Marzano Research collection."
Reproducibles
These reproducibles include handouts to copy and share, as well as forms you can fill in electronically.