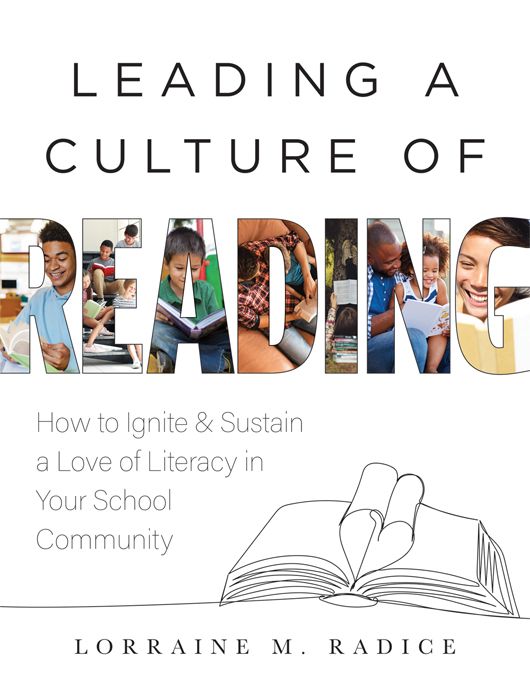 Leading a Culture of Reading
How to Ignite and Sustain a Love of Literacy in Your School Community
Explore the practical, culture-building strategies that support literacy for all. This book is a tool for educators working to promote the importance of reading and to develop students' engagement in reading and literacy work.
The how-to guide for building a celebratory culture of reading
Engaged students achieve better reading success. Grounded in current research, this book provides resources and strategies to help educators improve literacy culture in their schools and inspire a love of reading in their students. Author Lorraine M. Radice demonstrates how educators can promote literacy through social media and shares ways in which all stakeholders can contribute to students' reading engagement.
This book will help K–12 educators and instructional coaches:
Understand how access to devices has dampened reading interest among K–12 students and consequently affected literacy
Create and launch a reading campaign
Become familiar with the research behind the role of social media in students' lives and discover how to use social media to support reading engagement
Develop ways for adults in a school community to reflect on and share their reading lives with students
Know the role of parents and caregivers in establishing and maintaining reading habits
Incorporate student leadership into literacy programs and have access to a toolkit for implementing leadership into reading campaigns
Create opportunities for visibility and school community participation that celebrate reading
Related Topics
InstructionLiteracyStudent Engagement
---
Additional Information
Product Code: BKG124
ISBN: 9781958590195
Published By: Solution Tree
Page Count: 216
"I received an advance copy of Leading a Culture of Reading by Lorraine Radice. The further I read, the more impressed I became with Dr. Radice's methods for building lasting community around reading and books in ways she's carried out in real schools. This is a well-organized reference for educators building a culture of joyful reading across a classroom, district, or entire school system. Plan to read this book slowly because there are a lot of great ideas to put into practice. Specific, practical, & effective!"
"A positive reading culture in a school doesn't just happen. Savvy literacy leaders need to be intentional about creating it. The author does a phenomenal job of helping literacy leaders understand not only why it is important to promote a positive culture of reading but also how to do so strategically and comprehensively. The detail in this book is just incredible, even down to the wording used in emails and hashtags to create a reading culture social media campaign. I'm so looking forward to using this resource in the literacy leadership coaching I do with principals. I highly recommend this book for any school or district leader who is serious about improving literacy in their schools!"