Achieving Equity and Excellence
Immediate Results From the Lessons of High-Poverty, High-Success Schools
Empower students, teachers, and administrators to make dramatic improvements in achievement, behavior, and attendance in a single semester. Bring equitable teaching practices and active learning strategies into the classroom. Improve learning outcomes for students in high-poverty schools and poor socioeconomic backgrounds.
Add this eBook to your credit card purchase and gain immediate access.
eBooks are available on desktop, Android, and iOS via Adobe Digital Editions. eBook purchases are limited to one eBook per title, per account. Please visit the eBook FAQ for more information.
Publication date:
Only %1 left
A strategy guide to equitable classroom practices and immediate results for high-poverty schools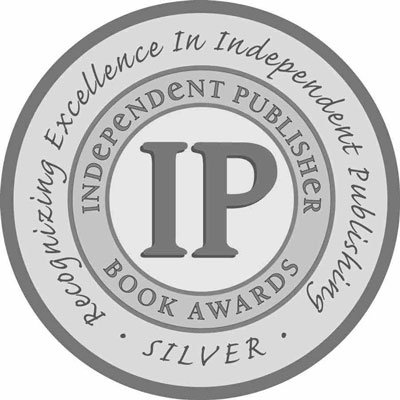 Achieve high performance for all in your school. In Achieving Equity and Excellence, author Douglas Reeves outlines how to make dramatic improvements to student learning, behavior, and attendance in a single semester. Study the mindset of high-poverty, high-success schools and follow their example to implement the equitable and just practices necessary to make student success a sustainable reality.
Study the landmark research on the practices of high-performing, high-poverty schools, and discover updated research showing how these results can be applied.
Discover what high-poverty schools do differently to achieve high performance, and learn how to implement these strategies in your classroom.
Transform any school into an effective and productive school through learner-centered teaching.
Learn the importance of action during the change process and why action must come before belief to implement equitable teaching practices.
Explore effective accountability systems, the different levels of accountability, and how these systems should be implemented to meet the needs of diverse learners.
Related Topics
Diversity & EquitySchool Improvement
---
Additional Information
Product Code: BKF928, EKF491
ISBN: 9781949539431
Published By: Solution Tree
Page Count: 200
"Doug Reeves's book provides an intriguing and convincing update to the 'effective urban schools' research of Ronald Edmonds and the British team behind Fifteen Thousand Hours. While some key factors in beat-the-odds schools have remained constant . . . Reeves adds new arrows to our quiver, among them collaborative scoring of student work, cross-disciplinary curriculum units, and nonfiction writing. Achieving Equity and Excellence is a call to arms, urging educators to trust the experience of successful educators to bring equity and excellence to more and more students."
"In this informative and important book, Doug Reeves challenges readers to avoid the dichotomous thinking that we must choose to either have excellent schools for some students or more equitable schools for all. Reeves provides ample research that demonstrates students can experience a high degree of academic success in both high-poverty and high-success schools. Importantly, Reeves provides a framework for how educators can make the dream for such schools a reality. Every educator—and equally important, every citizen—should read this book and accept the challenge of creating highly effective schools for all students. The challenge is great, but the stakes are enormously high."
"We must have courage and a steadfast, unwavering commitment toward justice in order to address the inequities that exist in education. Achieving Equity and Excellence provides us with the tools to bring words into actions."
"Schools do not have to compromise quality to achieve equity! This book provides a logical and practical plan of action that will positively impact the achievement of all students. Dr. Reeves cuts through all of the minutiae and connects the reader to the structures, strategies, and mindsets that boost student learning."
"Doug Reeves effectively addresses our greatest challenges in instructional practice, educational research, and how we effectively lead schools. His most recent work on equity and excellence exemplifies his commitment to identifying the best research-based practices while keeping the needs of all students at the center of his work. His findings are right on the mark, and his insights are profoundly important for school and district leaders."
"Insightful, reassuring, and empowering, Achieving Equity and Excellence expands on Douglas Reeves's original and groundbreaking 90/90/90 research to vividly proclaim the reality that educators serving communities of all backgrounds—in particular, those in poverty—can and must embrace specific actions aligned with a preponderance of evidence that, when implemented, produce both equity and excellence for the students they serve."
"I highly endorse Doug Reeves's latest work, Achieving Equity and Excellence. His words come at an opportune time and provide clear guidance on how to ensure that our pursuit of excellence is accompanied by steps toward equity. Doug outlines what an equity mindset looks like and why action is the only true way to differentiate between those who talk about equity and those who will realize it."