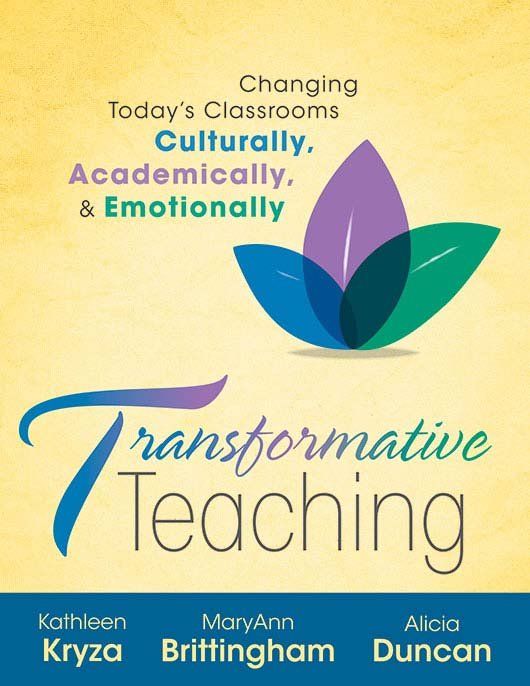 Changing Today's Classrooms Culturally, Academically, and Emotionally
Explore the emotional, cultural, and academic needs of diverse students to help them develop the skills to become lifelong learners.
Transformative Teaching
Support and engage the many different kinds of learners in schools. This book examines the most effective strategies for leading diverse students in developing the skills they need inside and outside the classroom. By understanding and exploring students emotional, cultural, and academic needs, educators will be better prepared to teach all students and help them become lifelong learners.
Understand the journey of the teacher hero and the corresponding actions and mission.
Recognize key traits of the nine most common types of unique learners.
Gain six effective learning foundations to reach all learners.
Identify emotional triggers, and explore ways to respond to problems with skills instead of emotions.
Discover how the chunk, chew, check framework can simplify lesson design that engages all learners.
Use resources and tools, including surveys and prompts, that can help readers effectively strategize on their heroes journeys.
Related Topics
Differentiated InstructionInstructionSocial-Emotional Learning
---
Additional Information
Product Code: BKF623
ISBN: 9781936763382
Published By: Solution Tree
Page Count: 248
"Transformative Teaching is an extremely practical book with valuable information and tools to help teachers transform their teaching practice. The authors take the reader on a hero's journey that is both conceptual and practical. This book offers direction and down-to-earth solutions for issues we face in our culturally, academically, and emotionally diverse classrooms. It is an excellent resource that I highly recommend."
"This book made me think, reflect, and grow. The authors have given the reader clear-cut information and then provided specific strategies. A must-read resource."
Free Resources
Explore these powerful tools to help reach your goals.