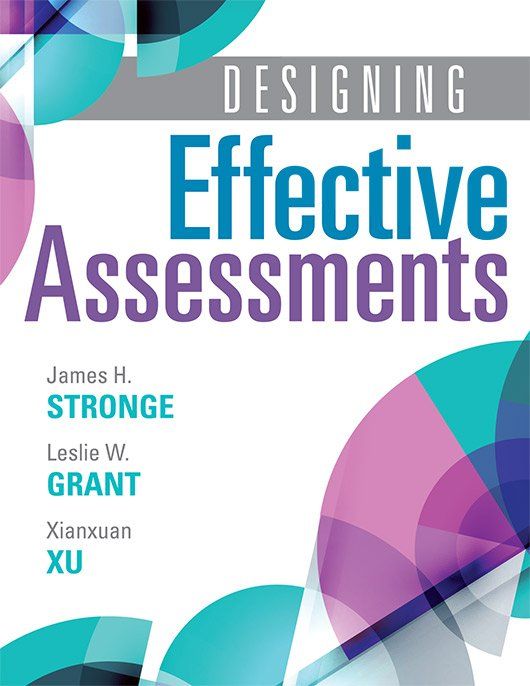 Designing Effective Assessments
Discover ten key assessment design tools for K–12 educators and learn proven strategies for incorporating them into your practices.
Designing Effective Assessments
Assessment is a critical component of effective teaching and learning. Designed specifically for K–12 educators, this title presents ten key assessment design tools and clearly outlines how to incorporate each tool into daily classroom practices. With quality assessment processes in place, teachers at all grade levels can accurately measure student mastery and shape instruction to increase achievement.
Benefits:
Study research that supports each of the ten key assessment design tools described in this book.
Explore the benefits of involving students in the assessment process.
Learn how to align grading policies and practices to ensure they are valid and reliable.
Examine how standards-based grading and reporting communicate student learning better than traditional assessment practices.
Use reproducible handouts to create your own effective assessment and feedback practices.
Related Topics
---
Additional Information
Product Code: BKF638
ISBN: 9781936763702
Published By: Solution Tree
"At a time when schools are working to enhance educators' capacities to engage with, and in, education research, Designing Effective Assessments provides practical information, advice, and activities for assessing the links between teaching strategies and learner outcomes—both affective and cognitive. This book provides a taxonomy and language for categorizing assessment and can help teachers see how their assessment practice fits within this larger view. It is a valuable resource for self-study or collaborative peer learning."
"Designing Effective Assessments provides a comprehensive guide for teachers to enhance their assessment design practices. Through ten research-referenced ideas, teachers, leaders, and others who facilitate or coach the work of classroom assessment will find helpful and targeted tools to improve the ways teachers gather quality information on student learning. These ideas are sure to generate rich dialogue among educators and lead to higher quality instructional decisions with more accurate ways of understanding and promoting student learning."
"This book empowers classroom educators to enter the challenging world of assessment. Too often, the requirements of reliability and validity alienate teachers, believing that good assessments must be the creation of psychometricians who design elegant assessments far beyond the reach of most teachers. But Stronge, Grant, and Xu provide a critically necessary alternative view—that classroom teachers can and must create and use effective assessments. With compelling research and easy-to-use checklists, the authors provide a bridge from theory to practice. Whether you are helping prekindergarten students to learn letters and numbers, second-language students gain confidence in their abilities, or high school students master the intricacies of calculus and literature, every teacher in every grade level and subject will benefit from the clear, thoughtful, and practical guidelines in this book."
"Designing quality assessments and using assessment results in a strategic manner are essential skills for effective teaching and learning. Designing Effective Assessments provides a blueprint for educators on how to design proper assessments and how to use them to properly assess student learning. For educators looking for a practical resource that can be used to lead this work in schools, the authors provide a one-stop-shop solution on this important topic. As we embark upon curriculum rewrites in our school district, this book will serve as a guide to ensuring that assessment is not an afterthought in the teaching and learning process."
Free Resources
Explore these powerful tools to help reach your goals.