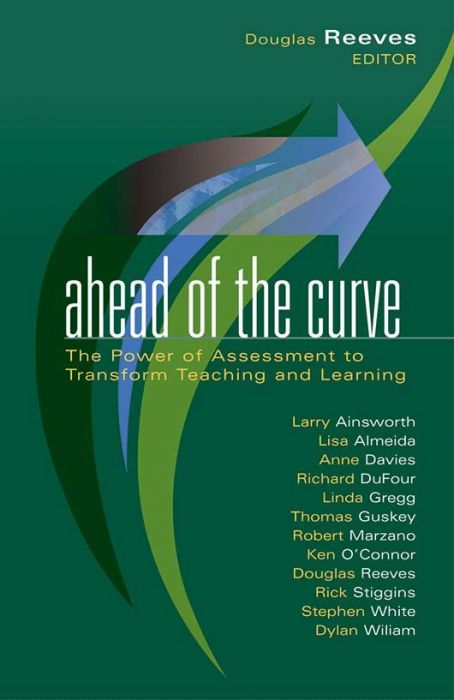 Ahead of the Curve
The Power of Assessment to Transform Teaching and Learning
Leaders in education contribute their perspectives on effective assessment design and implementation, sending out a call for redirecting assessment to improve student achievement and inform instruction.
Ahead of the Curve
This anthology brings the ideas and recommendations of many of the worlds education leaders into one resource that illustrates the many perspectives on effective assessment design and implementation. From involving students in the assessment process to ensuring accuracy and applying assessments to English learners and students with special needs, you will find compelling insights and proven strategies.
See the other books in The Leading Edge™ series.
Learn three important ways you can change your approach to assessment to improve student learning.
Implement a recommended sequence for designing common formative assessments.
Discover how to design a comprehensive approach to classroom assessment.
Study the four keys to assessment quality: clear purpose, clear targets, accurate assessment, and effective communication.
Consider eight guidelines for transforming your grading system to a standards-based system.
Integrate a purposeful, collaborative approach to data collection and analysis.
Understand the role leaders play in defining, supporting, and instituting effective practice.
---
Additional Information
Product Code: BKF232
ISBN: 9781934009062
Page Count: 280
Free Resources
Explore these powerful tools to help reach your goals.