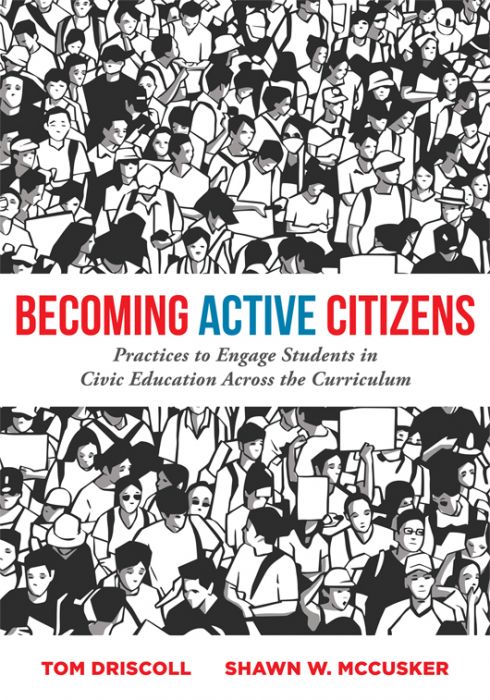 Practices to Engage Students in Civic Education Across the Curriculum
How do you encourage active citizenship in the classroom? This innovative resource provides a practical approach for creating authentic, engaging learning experiences. Prepare students to participate in civic discourse while creating a positive classroom culture.
Publication date:
Only %1 left
An innovative resource geared toward transforming civic education in the classroom
Reimagine civic education! This innovative resource provides practical strategies and technological resources for creating authentic, engaging learning experiences that empower students to participate in civic discourse and action. It examines the current reality of civic education in the United States and other democracies, identifies why change is necessary, and guides readers on how to spark interest and build skills for participating in a democratic society.
K–12 educators and leaders will:
Learn how to transform civic education to prepare students to become active and engaged citizens
Discover how to weave civic instruction across the curriculum to create authentic, interdisciplinary projects
Explore games and other activities that enhance student engagement and understanding of civics
Receive lesson examples of effective civic instruction for various grade levels and subject areas
Understand how to create opportunities for teaching democratic values through productive civil discourse
Related Topics
21st Century SkillsDiversity & EquityInstruction
---
Additional Information
Product Code: BKG042, EKF604
ISBN: 9781952812934
Published By: Solution Tree
"With its focus on active and authentic student experiences, Becoming Active Citizens delivers a must-read for educators and school leaders seeking to transform civic learning in their classrooms and schools. . . . If your goal is to help better prepare the next generation of active and informed citizens, start here!"
"In Becoming Active Citizens, Tom Driscoll and Shawn W. McCusker demonstrate their deep passion and expertise in providing civic education and empowering students to play active roles in their communities and society at large. This book is your roadmap to delivering modern, active civic education to students by discovering ways to upskill your civics understanding, incorporate civics across the curriculum, and provide creative methods for students to become involved in civic education."
"In Becoming Active Citizens, authors Tom Driscoll and Shawn W. McCusker emphasize that 'the best way to prepare citizens is to have them actively participate and engage in democratic processes'—starting in school, across the curriculum. This valuable guide focuses on developing the skills, dispositions, and capacities of citizenship and how teachers can actively integrate these concepts in English, science, and mathematics, as well as social studies. . . . This book is a must-read for teachers, school leaders, curriculum directors, and parents alike."
"Becoming Active Citizens offers the tools and strategies educators need to help students become difference makers, problem solvers, and critical community informants as they address real-world issues and local challenges. I highly recommend this book for anyone who cares about democratic institutions, student apathy, and deeper, more active learning."
"Tom Driscoll and Shawn W. McCusker provide educators with a comprehensive and actionable guide to ensure that this generation of citizens thinks global and acts local. By sharing how schools can engage students in action civics projects that go beyond teaching government systems to experiences where they gain the knowledge, skills, and mindset to make a difference, [the authors assure us] that democracy will continue to thrive in today's complex and global world."
Free Resources
Explore these powerful tools to help reach your goals.