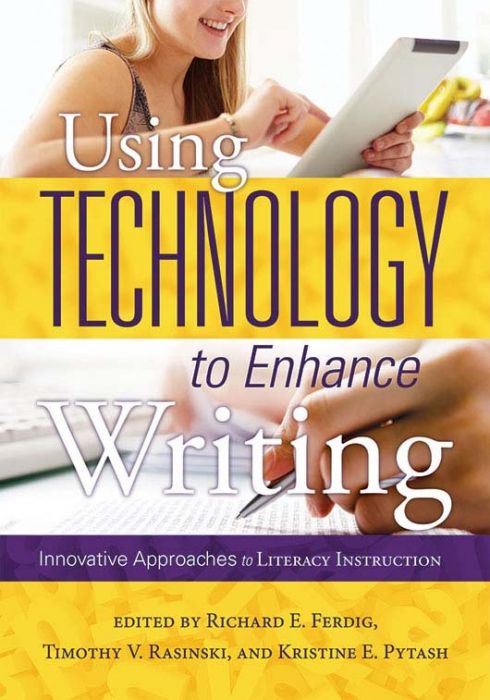 Using Technology to Enhance Writing
Innovative Approaches to Literacy Instruction
With the adoption of the Common Core State Standards, there is a renewed focus on developing writing skills and, along with it, an awareness that the new digital technologies have much to contribute in this vital area.
Using Technology to Enhance Writing
Sharpen your students communication skills while integrating digital tools into writing instruction. Loaded with techniques for helping students brainstorm, plan, and organize their writing, this handbook troubleshoots issues students face when writing in a printed versus digital context and teaches them how to read in multiple mediums. Youll find tips for sharing writing, getting interactive feedback, incorporating grammar instruction, and more.
Leverage digital technology to facilitate grammar instruction, prewriting and brainstorming exercises, editing, revising, peer review, assessment, and more.
Discover how the natural interplay between reading and writing can strengthen both of these processes.
Help students move writing through multiple storage locations and technologiesfrom school computers and smartphones to laptops and tablets.
Develop students understanding of voice, audience, and the responsibilities of authorship.
Examine the process of not just fixing mistakes, but also understanding the root issues that drive errors.
Related Topics
---
Additional Information
Product Code: BKF607
ISBN: 9781936764976
Published By: Solution Tree
Page Count: 272
Free Resources
Explore these powerful tools to help reach your goals.