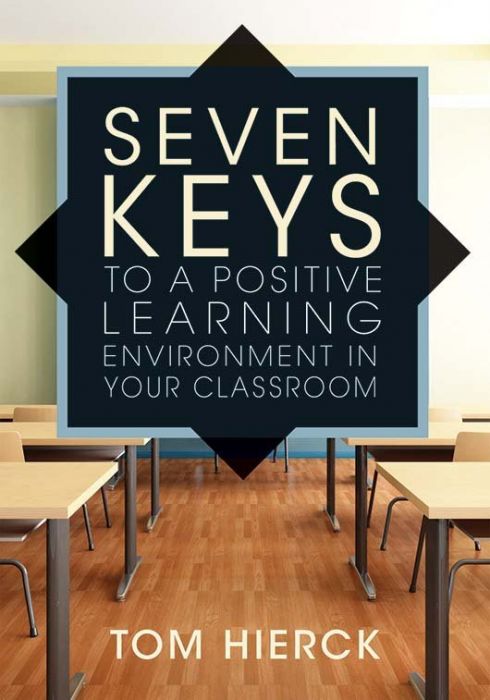 Seven Keys to a Positive Learning Environment in Your Classroom
This book helps teachers create a positive classroom learning environment by establishing clearer expectations, enhancing instruction and assessment, and fostering quality relationships with students.
Publication date:
Only %1 left
Seven Keys to a Positive Learning Environment in Your Classroom
Creating a positive classroom learning environment is a complex but necessary task for all educators. By fully realizing the seven keys the author highlights, teachers can establish clearer expectations, enhance instruction and assessment practices, and foster quality relationships with students, thereby maximizing the potential of all students. The book includes helpful stories from teachers, as well as classroom strategies to consider in implementing the keys.
Using this book, K–12 teachers and administrators will:
Read stories from classroom teachers that highlight how each key can help establish a positive learning environment.
Learn how the effective use of data can minimize both academic and behavioral challenges among students.
Discover collaborative practices that can establish common student expectations across classrooms and schools.
Consider helpful strategies for fostering a healthy classroom culture.
Peruse the essential practices that teachers should have in their classroom assessment toolbox.
Related Topics
Classroom Management & BehaviorResponse to Intervention
---
Additional Information
Product Code: BKF721,EKF328
ISBN: 9781942496960
Published By: Solution Tree
Page Count: 146
"Behaviors such as self-regulatory, executive functioning, and social-emotional . . . are as important as academic skills for student success in school, college, career, and life. Tom Hierck has written a practical book that provides the tools, strategies, and thinking to support teachers in their support of student needs. He has produced a resource that will benefit every teacher, at every grade level, in every school."
"This concise, power-packed book weaves together research and real-life experiences that remind us of the importance of positive relationships and culture in our classrooms. Whether you are a new teacher struggling to establish routines or a veteran teacher struggling not to become jaded or cynical, this book is for you! Tom Hierck provides the reader with an easy-to-implement framework that is supported with helpful how-to strategies, case study examples, and succinct points worth remembering in each chapter. Hierck encourages all teachers to get to know each student's STORY. By combining the power of relationship-building with hands-on structures and strategies, Hierck provides every educator with a tool kit 'to be intentionally and explicitly positive, to ensure quality relationships for all students, and to be the difference makers' in the lives of kids. Isn't that what we all want in our classrooms and schools?"
"In an era where we spend more time expanding the list of reasons and factors contributing to why students cannot learn, Hierck quiets the noise, and in a practical and actionable way, reminds us of the factors we control that serve to ensure learning for all. Part of the power in this book lies in its tried and true universal truths, with updated applications for current leaders and educators.The other powerful part of Hierck's work is that he doesn't run from all the 'factors' that make the work of educators a challenging and complex process. Instead he meets them head-on with examples, case studies, research, and suggested strategies that tip the scale of influence away from factors outside our control and returns primary influence back to the educator. Tom's easy writing style will make you believe this a quick read. But it's not. You're going to read, be reminded of an idea or strategy, and put the book down so you can incorporate it into your teaching and leading practices."
"Seven Keys to a Positive Learning Environment in Your Classroom is the most important book I have ever read to help teachers understand what is truly important in the teaching profession and the impact that they can have—whether positive or negative—on a student. This book is a gold mine for new teachers. The way Tom Hierck has woven in practical strategies along with his research and experience is so powerful. I want all new teachers to have this book. There are many sections that will provide a great jumping-off point for important discussions that are needed to solidify school missions."
"Teacher-student, teacher-parent, and teacher-team relationships are some of the most misunderstood components of having a school live out its mission. Tom Hierck helps clarify these critical relationships and provides educators with the tools and resources to help us live our mission of ensuring high levels of learning for both students and adults in schools. Put this book in every teacher's hands and give them the immediate road map of where to begin!"
Free Resources
Explore these powerful tools to help reach your goals.