Free Reproducibles
Kindergarten From A to Z
Inside this all-inclusive guide, you will find best practices, advice, strategies, and tips for making the most of every student's kindergarten experience. This resource will help instructors provide effective teaching to young learners in every kindergarten classroom.
Benefits
Understand how to weed through a curriculum and make it work for a particular class.
Explore the mindset and skills one needs to have to be an effective teacher.
Learn how to set up a classroom that maximizes the learning experience.
Acquire effective solutions to real-world problems that kindergarten teachers encounter in their practice.
Discover methods of behavioral management and conflict defusal among kindergarteners.
Dive into the foundations of literacy and mathematics to understand how best to teach the topics.
Get your copy today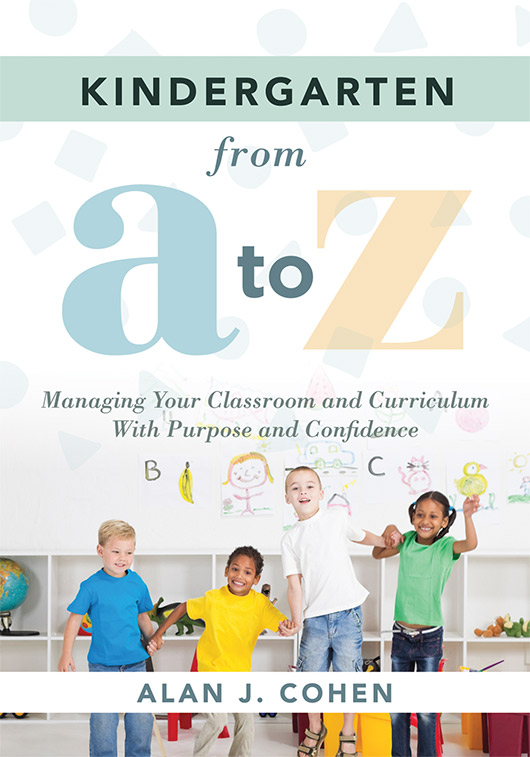 ---
Table of Contents
Part 1: Clarity in the Classroom
Chapter 1: Knowing That Teaching Starts in the Mind
Chapter 2: Working With Administration and Making Curriculum Work for You
Chapter 3: Preparing Your Classroom and Yourself
Chapter 4: Employing Practical Class Management
Chapter 5: Planning Routines
Chapter 6: Managing Whole-Group and Choice Time
Chapter 7: Making Schedules, Charts, and Plans
Part 2: Clarity in Literacy and Mathematics
Chapter 8: Teaching Literacy
Chapter 9: Teaching Mathematics
Conclusion
PRINTABLE REPRODUCIBLES
Chapter 1
Chapter2
Chapter 3
Chapter 4
Chapter 5
Chapter 6
Chapter 7
Chapter 8
Chapter 9
SUGGESTED RESOURCES
BOOKS
Buffum, A., Mattos, M., & Malone, J. (2018). Taking Action: A Handbook for RTI at Work. Bloomington, IN: Solution Tree Press.
Dixon, J. K., Nolan, E. C., Adams, T. L., Brooks, L. A., & Howse, T. D. (2016). Making Sense of Mathematics for Teaching Grades K–2. Bloomington, IN: Solution Tree Press.
Martin, E., & May, L. (2020). Reading and Writing Instruction for PreK Through First-Grade Classrooms in a PLC at Work (M. Onuscheck & J. Spiller, Eds.). Bloomington, IN: Solution Tree Press.
Marzano, R. J. (2020). Teaching Basic, Advanced, and Academic Vocabulary: A Comprehensive Framework for Elementary Instruction. Bloomington, IN: Marzano Resources.
WEBSITES
Chapter 6
Part 2: Literacy
Part 2: Mathematics
Chapter 8