Free Reproducibles
Teaching With Purpose
How to Thoughtfully Implement Evidence-Based Practices in Your Classroom
Built on seven well-researched teaching principles, this practical resource outlines how to purposefully and intentionally cultivate a learning environment conducive to the success of every student. Use these evidence-based practices and instructional strategies for successful classroom management.
Benefits
Create a classroom based on learning and equality through evidence-based practices.
Develop strong instructional strategies and classroom management skills.
Implement formative assessments into everyday studies for student success.
Understand the importance of perseverance and grit in the classroom setting.
Acquire best practices for fostering a learning environment that is safe, welcoming, and inclusive.
Get your copy today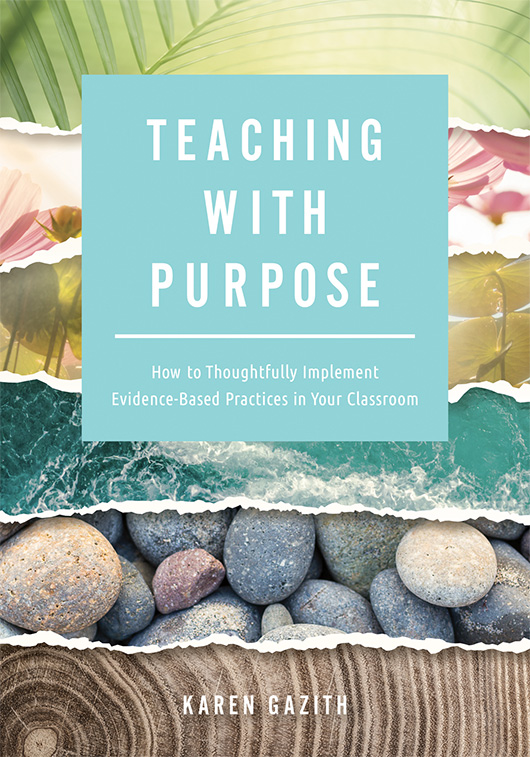 ---
Table of Contents
Chapter 1: Conceptualizing the Classroom as an Ecosystem
Chapter 2: Establishing and Communicating Learning Goals
Chapter 3: Incorporating Strategic Teaching and Learning
Chapter 4: Improving Classroom Management
Chapter 5: Conducting Regular Formative Assessment
Chapter 6: Employing Differentiated Instruction for All Students
Chapter 7: Developing Grit and Perseverance in Yourself and in Your Students
Epilogue: We are the Changemakers
STUDY GUIDE
PRINTABLE REPRODUCIBLES
Chapter 1
Chapter 2
Chapter 3
Chapter 4
Chapter 5
Chapter 6
Chapter 7
SUGGESTED RESOURCES
BOOKS
Marzano, R. J. (2009). Designing and teaching learning goals and objectives. Bloomington, IN: Marzano Resources.
McDowell, M. (2020). Teaching for transfer: A guide for designing learning with real-world application. Bloomington, IN: Solution Tree Press.
Weber, C. (2018). Behavior: The forgotten curriculum—An RTI approach for nurturing essential life skills. Bloomington, IN: Solution Tree Press.
Wiliam, D. (2017). Embedded formative assessment (2nd ed.). Bloomington, IN: Solution Tree Press.
WEBSITES