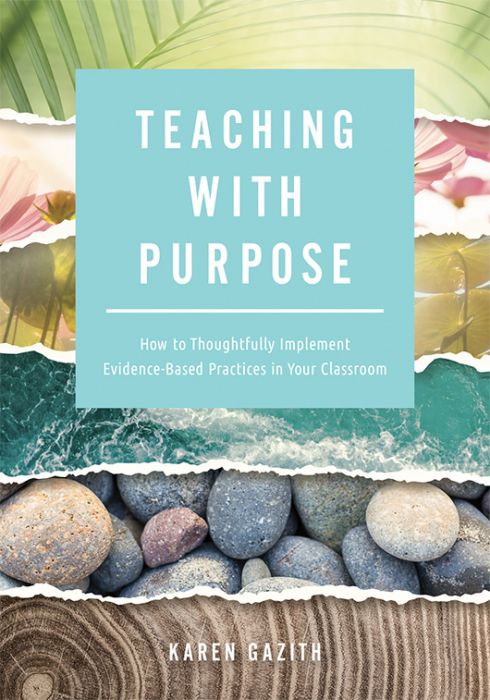 How to Thoughtfully Implement Evidence-Based Practices in Your Classroom
Built on seven well-researched teaching principles, this practical resource outlines how to purposefully and intentionally cultivate an environment conducive to the learning of every student. Use these evidence-based practices and instructional strategies for successful classrooms.
A resource for fostering student success through evidence-based practices
The most effective teachers are those who are both purposeful and intentional in their daily work. Built on seven well-researched teaching principles, this resource outlines how to thoughtfully cultivate a rich learning environment conducive to the success of every student. Topics covered range from classroom management to establishing learning goals and are applicable to new and veteran teachers alike.
Create a classroom based on learning and equality through evidence-based practices.
Develop strong instructional strategies and classroom management skills.
Implement formative assessments into everyday studies for student success.
Understand the importance of perseverance and grit in the classroom setting.
Acquire best practices for fostering a learning environment that is safe, welcoming, and inclusive.
Related Topics
---
Additional Information
Product Code: BKF974
ISBN: 9781951075491
Published By: Solution Tree
Page Count: 224
"This is the right book at the right time. With immensely practical strategies and compelling case studies, Gazith offers hope to the novice and veteran teacher alike. Especially noteworthy is the balance between developing the academic skills of students and promoting passion, perseverance, and grit—qualities that every student and teacher needs in challenging times."
"Teaching With Purpose is a compilation of greatest educational hits, offering a concise synthesis of best practices and educational research. Well researched with many strategies and examples offered, this book clearly presents what each strategy is, why it is important, and how readers should do it."
"This resource is a must-have, must-read, must re-read for educators at every walk of their professional journey. There is wisdom and purposeful practice that can be gleaned from each chapter for pre-service and experienced teachers alike... I look forward to using this text in my diverse and inclusive classroom courses in the coming terms."