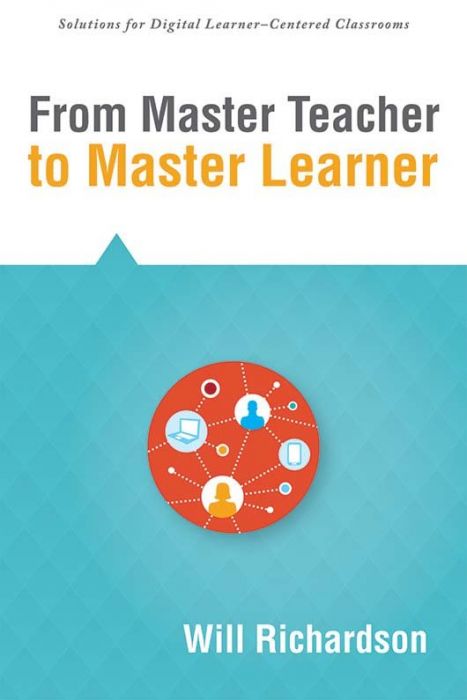 From Master Teacher to Master Learner
Explore how you can continually adapt to an ever-changing culture, and uncover the technologies you must adopt to create an effective classroom.
From Master Teacher to Master Learner
As we gain access to more and more knowledge and information online, the future will belong to those who are powerful, literate, curious learners. That means emphasis in classrooms must move toward helping students develop the skills, literacies, and dispositions to be powerful, self-organized learners. Teachers who are themselves master learners in new, modern contexts are crucial to making that happen.
See the other books in the Solutions for Digital Learner-Centered Classrooms series
Examine the ways in which the modern, connected world fundamentally impacts the work of teachers.
Explore the differences between a culture of teaching and a culture of learning in classrooms.
Create ways to bring online tools such as Twitter and blogs into your classroom and professional practice.
Reflect on the changing expectations of literacy.
Understand how learning changes in online networked spaces.
Related Topics
InstructionLeadershipTechnology
---
Additional Information
Product Code: BKF679
ISBN: 9781942496076
Published By: Solution Tree
Page Count: 80
Free Resources
Explore these powerful tools to help reach your goals.