Gain ongoing, job-embedded training
Build collective efficacy with Mini-Courses that offer dynamic, self-paced training for your teams.
Access hundreds of videos and resources on the topics that matter the most to your school.
Receive live online coaching from certified experts.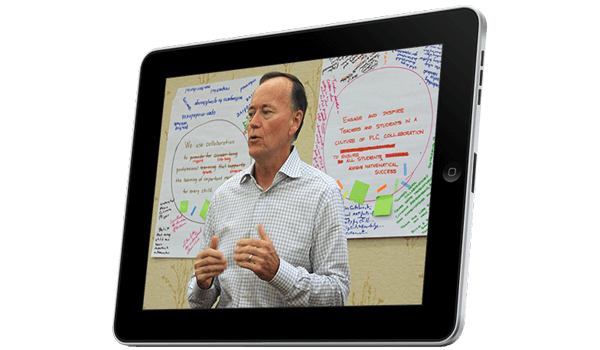 Have questions about Global PD?
We're here to help. Join our Client Success Manager for a live Q&A.
87% of surveyed users would recommend Global PD to friends and colleagues
"Global PD provides immediate accessibility to targeted professional learning resources, which yields improved results in systems that support achievement, educator effectiveness, and collaboration. Furthermore, customized training for district supervisors and support staff systemically enhances the quality of leadership support."
"It's a great professional learning tool providing 'just in time PD' and continues to be a great resource as we roll out professional learning teams across the school. The short videos enable deep professional dialogue and robust discussions."
"Global PD is the only technology tool on the market that is based on and completely aligned with the PLC at Work® process."
"Joe Ianora was awesome. My team really enjoyed the coaching. They really understood the purpose of a SMART goal. I really thought it was very beneficial. Looking forward to more coaching from him."
"Each of the coaching sessions went very well! Joe did a great job of addressing teachers' questions and giving them opportunities to brainstorm. I also appreciated how he encouraged the teams to add 'structure' to their ideas by having them identify the next steps, including an accountability partner. It was powerful!"
"We are extremely grateful for Joe Ianora's coaching this year. He supported our secondary administrators with their PLC efforts and we could not have asked for a better coach. Joe has been flexible and accommodating to our needs. He listens and then provides meaningful resources at the ready. He is also masterful at using questioning to stretch our thinking. It has been a pleasure."
"I really have found Global PD to be one of the best resources available to school and district leaders!"
---
Access videos and books for timely professional learning
Provide job-embedded PD by giving teachers access to the largest library of PLC videos and books in the world. Videos are less than 20 minutes, and books can be browsed by chapter to accommodate your team's busy schedules. Teachers can refresh their knowledge of PLCs from experts like Richard DuFour, Rebecca DuFour, Robert Eaker, Mike Mattos, and others. Watch select videos >>
Purchase the Global PD Library
---
Utilize our mini-courses to demonstrate competency in key skills
Gain professional development that is personalized to your needs. Use our self-paced Mini-Courses to demonstrate competency in common formative assessment, intervention, school improvement, and other key skill areas.
New courses are added throughout the year.
Each expert-approved course is composed of a collection of videos and a series of quizzes that delve into the topics that matter the most to you.
Enroll in individual courses or get the full suite with a Global PD Library subscription.
---
Support your school improvement efforts with a site license
Equip the teachers in your school with the skills and knowledge to ensure all students learn at high levels. With a school site license of five seats or more, you can give your educators goals-oriented training from acclaimed experts. For the best value, secure a site license of 40 seats or more and enjoy additional savings.
Benefits of a school site license:
Gain one-on-one support with a dedicated Client Success Manager.

NEW

Share, post, and comment on content to help collaborate and map to your professional learning goals.
As an administrator, access reports that track the team's progress and completion of videos and Mini-Courses.
Assign pre and post work for your PD days with our selection of professional development videos, therefore spending the time together in a more interactive teamwork environment.
Run your own workshops
with Global PD
The Global PD Facilitator's Guides contain everything you need to run your own effective professional development sessions using expert videos, handouts, and activities. Designed to be used with the Global PD Library, each facilitator's guide will help you create a comprehensive learning infrastructure to address priorities and build collective capacity for continuous improvement.
Collaborative Teams in a PLC at Work® Facilitator's Guide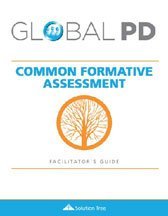 Common Formative Assessment Facilitator's Guide
Receive live online coaching
Use Global PD to receive live online coaching from PLC at Work® certified experts. With guidance and support from proven thought leaders, you can successfully build a professional learning community where key practices and strategies are embedded in your school culture.
Popular Coaching Topics
Establishing Mission, Vision, Values, and Goals
Building Consensus
Grading and Homework Practices
Addressing Resistance
Building Systems of Intervention or Enrichment
Sharing and Acting on Data
Establishing Common Formative Assessments
Establishing Essential Learning Standards
Building a Collaborative Culture
Already a Global PD subscriber? Sign in and visit the Live Online Coaching tab
ST natural GPDPage