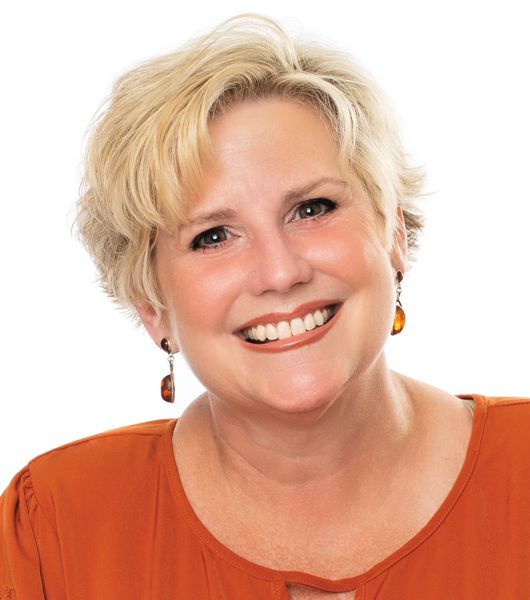 Leigh Colburn is a career educator and community leader with ten years of service as the principal of Marietta High School in Georgia. She specializes in promoting school equity through wraparound service opportunities.
Leigh Colburn
Leigh Colburn is a career educator and community leader. Her service as an educator started in elementary school, where she taught all K–5 grades before moving into elementary administration and becoming a principal.
Leigh served as the principal of Marietta High School for ten years before founding the Graduate Marietta Student Success Center in 2015. Under her leadership, the Graduate Marietta Student Success Center was named the 2016 Charter System Innovator of the Year for the state of Georgia.
As an educator, Leigh and the schools she led were recognized for innovation and positive gains related to increased academic achievement, decreased achievement gaps, improved attendance and discipline, and rising graduation rates.
In 2017, Leigh, along with her colleague Linda Beggs, launched The Centergy Project, which works with school districts to promote equity through wraparound services opportunities for students and their families. This wraparound work has been featured by Education Dive, EdSurge, National Review, NPR, and the Columbia Group.
Leigh's experience as an elementary and high school educator prepares her to guide school leaders to take a whole-child approach customized to the barriers and assets of each school and community. She assists districts in establishing dynamic partnerships between schools and their elected representatives, public safety departments, local and state service agencies, and community organizations to improve the quality of life for their students and families.
During her career with Marietta City Schools, Leigh earned many awards for her school and community leadership, including recognition as one of 75 notable women in the history of Cobb County, Georgia. She received the Cobb County Creating Community Award, as well as being named Marietta High School's Distinguished Alumnus of the Year, Marietta City Schools' Employee of the Year, Marietta's Citizen of the Year, and liveSAFE Resources' Woman of the Year.
Leigh is also a popular speaker at events such as the National Youth At-Risk Conference, the National Elementary and Secondary Education Act (ESEA) Conference, the National Building Communities of Recovery Conference, and more. Her presentations are designed to provide educators with practical, actionable advice.
She earned degrees from Kennesaw State University, the University of Mississippi, and the University of Alabama.
---
Presentations by Leigh Colburn
7 Steps to Building Schools and Communities of Hope Through Student Voice, Community Partnerships, and Wraparound Services
Unleashing the Transformative Power of Student Voice
School Improvement Through a Whole-Child, Whole-School, Whole-Community Approach