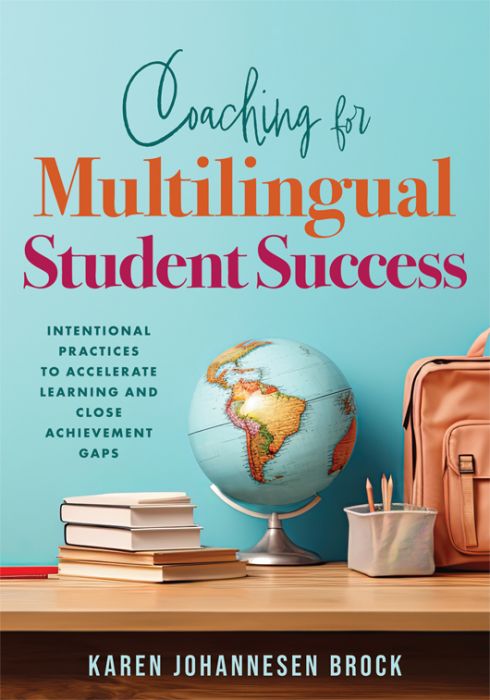 Coaching for Multilingual Student Success
Intentional Practices to Accelerate Learning and Close Achievement Gaps
Teachers do not have to choose between serving multilingual learners and providing rigorous instruction for all. Perfect for group study, this book offers guidance for leveraging instructional coaching to strengthen collective teacher efficacy and confidence so teachers can accelerate learning for all students.
Availability:
This product will ship in March
Publication date:
Your guide to effective instructional coaching that fully supports teachers of multilingual learners
Multilingual students have unique learning needs that must be addressed if they are to thrive. Understand how to intentionally involve instructional coaches in equipping teachers to successfully implement high-impact strategies that engage not just English learners but everyone in the classroom. Gain tools and practices to design professional learning plans that incorporate targeted strategies with the support of an instructional coaching program.
Instructional coaches and leaders will:
Understand multilingual learners' unique needs
Maximize growth opportunities for multilingual learners throughout their day—not just in specialized small-group time
Learn how to design a professional learning plan tailored to their context
Foster supportive and productive teacher-coach relationships
Gain tools and practices to support implementation of professional learning plans
Gain high-impact teaching strategies that accelerate learning for multilingual learners
Related Topics
English LearnersInstructionTeams
---
Additional Information
Product Code: BKG172
ISBN: 9781960574206
Published By: Solution Tree