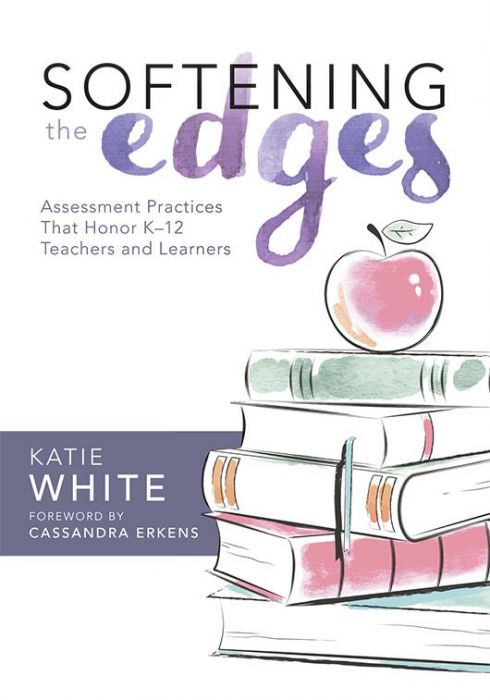 Assessment Practices That Honor K–12 Teachers and Learners
Choose soft edges over hard edges to deliver assessment for learning and student engagement. Align students' and teachers' needs with assessment practices meant to meet learning targets. Use responsible assessment methods to smoothly guide students so confidence grows and their experiences are positive and relevant.
Publication date:
Only %1 left
Using Responsible Assessment Methods That Support Student Engagement and Success
The assessment process can be a rich experience for you and your students. With Softening the Edges, you'll discover how to design and deliver differentiated instruction and assessment to address learners' diverse intellectual and emotional needs. By creating an effective assessment architecture, you can ensure your students are invested in their own learning and have the confidence to face any learning challenge. Examine how to use self-assessment, formative assessment, summative assessment, and preassessment in ways that cultivate a positive culture of learning.
This book will show you how to use assessment responsibly to build enriching relationships among teachers and students:
Spot the indicators of hard and soft edges in classroom practices to differentiate instruction and assessment for learning.
Learn how to educate for the whole child to meet students' cognitive, physical, and ethical development needs and support their social and emotional learning.
Examine the importance of a learning continuum to smoothly guide students and increase student engagement and positive learning experiences.
Visualize the qualities of a shared space that supports students' learning targets.
Related Topics
AssessmentInstructionStudent Engagement
---
Additional Information
Product Code: BKF781, EKF374
ISBN: 9781943874071
Published By: Solution Tree
Page Count: 240
"Softening the Edges beautifully entwines narrative and practical processes, tools, and questions to inspire a new vision for assessment—its design, its use, and its scope. It is practical and nuanced to reflect the important influence of context, the teacher's voice, and the student's whole self. White positions reflection at the center of this softening that shifts assessment from a solely technical endeavor to one that captures its power to transform both teacher and student. This is an essential read for educators intentionally traveling down the path to reimagining assessment, and it is a much-needed voice in the arena of classroom assessment."
"While accounting for the importance of data collection, Katie White makes room for a more compassionate view of assessment—one that accounts for the lived experiences of students as well as teachers. She explains how to create softer-edged yet academically rigorous assessments that return the focus of school to where it belongs: the curious, creative, vulnerable human beings who are learning and teaching in schools."
"Katie White's Softening the Edges reminds all of us of the purposefulness of the work that we do every day and the joy that mindfulness brings to true learning. White's work lays the groundwork for powerful professional development for teachers. It gives hope that discovering and uncovering curriculum learning is far more powerful than simply covering it. Teachers and students are on this incredible learning journey together."
Free Resources
Explore these powerful tools to help reach your goals.