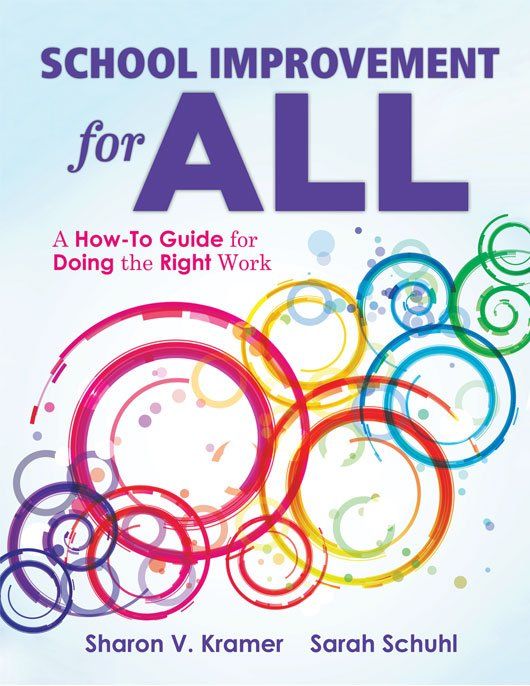 School Improvement for All
A How-To Guide for Doing the Right Work
With this practical guide, K–12 educators will use the Professional Learning Communities at Work® process to drive continuous school improvement and support student success. Target your school's specific needs with an immediate course of action for improving school culture and performance.
Publication date:
Only %1 left
Drive continuous school improvement with an action plan for your specific needs
Continuous school improvement only happens when teachers and administrators collectively center their powers on ensuring student success within a professional learning community.
With this practical guide, K–12 educators will discover how to target their school's specific needs with an immediate course of action to improve and measure student achievement. Each chapter includes space for teams to determine action steps and a list of questions to help bring greater focus to your school improvement process.
A how-to guide for implementing Professional Learning Communities at Work® practices:
Learn how to drive increased academic achievement for all students.
Consider anecdotes from the authors' experiences working with schools that illustrate best practices in action.
Contemplate your school's reality, and determine what actions you can take to improve student achievement.
Prepare a school improvement plan for the structural changes needed to create a positive school culture.
Use helpful protocols, rubrics, and action and assessment plans found throughout the book to design your continuous improvement plan.
Related Topics
Professional Learning Communities at Work®Professional Learning CommunitiesSchool Improvement
---
Additional Information
Product Code: BKF770, EKF365
ISBN: 9781943874828
Published By: Solution Tree
"This book provides concrete steps, time-saving tools, and real stories school leaders can use to get their schools moving in the right direction for PLC transformation."
"The authors effectively transition between the big picture and detailed how-tos. The rubrics, proficiency scales, protocols, reproducibles, and reflection questions make it possible for educators to immediately take action."
"The authors present very practical advice on how to approach leading and transforming schools and school systems. A principal or district leader can use this step-by-step guide immediately. This book addresses, in a very practical way, important PLC ideas and concepts with many how-to strategies."
"This book is a perfect tool to support school leaders and teachers during PLC transformation. It provides reflection tools and guidance for any school or system that would like to break the status quo, focus on the right work, and move forward to improve student learning."
"This book is an excellent resource to assist school improvement teams in designing and implementing a data-driven instructional system, using PLCs to facilitate sustained, measurable learning on the part of all students."
Free Resources
Explore these powerful tools to help reach your goals.