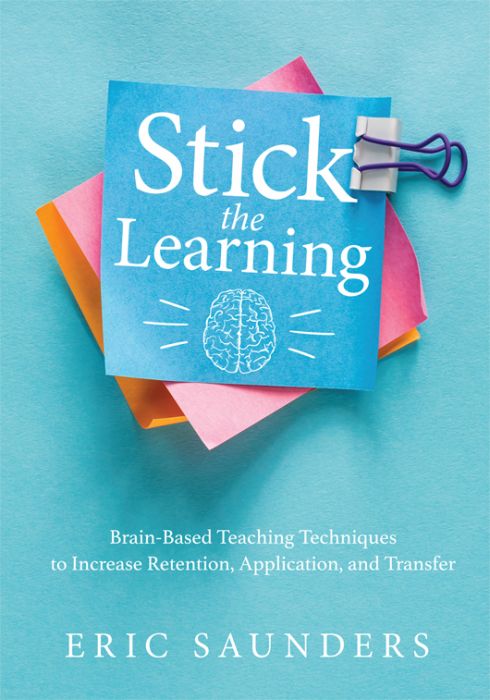 Brain-Based Teaching Techniques to Increase Retention, Application, and Transfer
Research shows that desirable difficulties as achieved with spaced repetition, interleaving, and retrieval (SIR) have positive long-term impacts on student learning, because the learning sticks. This book guides you through these three techniques for a more brain-compatible classroom geared toward student success.
Powerful brain-based techniques to accelerate learning and ensure long-term student success
Combing through research for effective teaching strategies is a big ask for busy educators. This concise guide bridges brain-based learning theory with everyday instructional practice to maximize teacher effectiveness for visible student achievement. Learn three powerful, doable techniques proven to support long-term retention: spaced repetition, interleaving, and retrieval (SIR). Explore engaging activities designed to improve student retention, application, and transfer by easily integrating SIR into your classroom.
This user-friendly guide to sticky learning will help K–12 teachers
Understand the SIR techniques that support a brain-compatible classroom
Use activities to better implement SIR in the classroom
Understand the importance of utilizing repetition and interleaving alongside retrieval
Increase student achievement
Reflect on their own growth and success in implementing SIR techniques
Related Topics
21st Century SkillsBrain-Compatible LearningInstruction
---
Additional Information
Product Code: BKG083
ISBN: 9781954631359
Published By: Solution Tree
Page Count: 128
"A superb overview of the latest insights in learning, beautifully informed by neuroscience. Highly recommended!"
"A helpful guide featuring research-based practices for teachers, instructional coaches, and specialists!"
"Bringing together a wealth of exceptional research on the neuroscience of learning, Eric Saunders strives to make brain-based strategies common instructional practice among educators. In Stick the Learning, Saunders makes the research on the SIR techniques comprehensible—and the strategies concrete and applicable—so that educators can leverage such practices to improve learning outcomes. Any educator who wants to improve how well learning sticks for students will be well served to explore Saunders's strategies."
"Today's teachers have access to a wealth of teaching and learning strategies. Eric Saunders infuses one of those pedagogical approaches—direct instruction—with brain-based research and teaching techniques to clarify and improve engagement with students. Teachers will find support and understanding from Saunders's new take on a traditional teaching style."