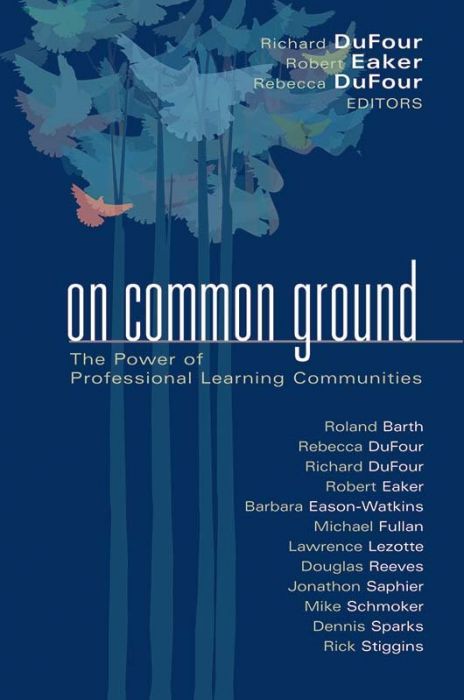 On Common Ground
The Power of Professional Learning Communities
Examine a colorful cross section of educators experiences with PLCs. This collection of insights from practitioners throughout North America highlights the benefits of PLCs.
On Common Ground
This anthology presents the recommendations of education leaders, and each chapter contributes to a sound conceptual framework and offers specific strategies for developing PLCs. These leaders have found common ground in expressing their belief in the power of PLCs although clear differences emerge regarding their perspectives on the most effective strategy for making PLCs the norm in North America.
See the other books in The Leading Edge™ series.
Confront issues that impede student success.
Leverage best strategies for raising student achievement.
Support the premise that educators who embrace learning enable students to succeed.
Learn how to use formative assessments with a focus on results.
Assume individual responsibility and shared goals for learning.
Related Topics
Professional Learning Communities at Work®Professional Learning Communities
---
Additional Information
Product Code: BKF180
ISBN: 9781932127423
Published By: Solution Tree
Page Count: 272
Free Resources
Explore these powerful tools to help reach your goals.