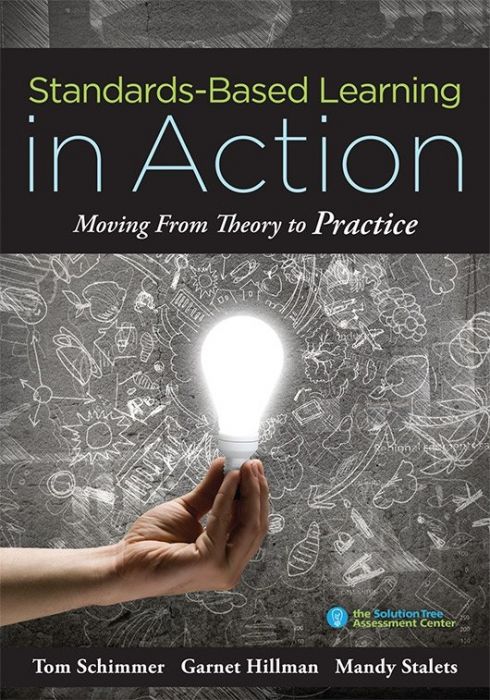 Standards-Based Learning in Action
Moving From Theory to Practice
Learn how to overcome the knowing-doing gap in standards-based learning systems, and move toward unpacking the standards and learning targets your students need.
Publication date:
Only %1 left
Overcoming the knowing-doing gap of standards-based learning
Get past the knowing-doing gap and confidently implement standards-based learning. This book offers a comprehensive look at what standards-based learning looks like in action, from creating formative assessments to using data to inform instruction to transitioning to standards-based grading systems. Instead of comparing students to each other, standards-based learning compares students' proficiency to performance standards and education targets. Each chapter offers readers a well-thought-out action plan for implementation and effective strategies for communicating with students and parents about the classroom changes that will occur during the transition.
Use this book as your action plan for implementing standards-based learning:
Explore concrete steps for putting standards-based learning, grading, and instruction into action.
Implement schoolwide change beginning with classroom practices.
Address common implementation mistakes and challenges.
Effectively sequence units and align them with unpacked standards.
Create effective proficiency level scales and rubrics.
Related Topics
---
Additional Information
Product Code: BKF782,EKF375
ISBN: 9781945349010
Published By: Solution Tree
Page Count: 240
"Schimmer, Hillman, and Stalets have crafted an enormously useful book. The refrain in action moves the reader from theory to practice, and the personal narratives of practicing teachers are particularly compelling. This book is like slow food for the teacher and administrator wishing to revolutionize teaching, learning, and grading. You don't gallop through every course, but take it one bite at a time, savoring each course. If you must eat dessert first, then proceed to the last chapter on standards-based grading—but then work backward and help your colleagues understand the rational basis for this essential reform."
"Whether you are just beginning to explore the idea of standards-based learning and assessment or you are searching for ways to refine your standards-based practice, Standards-Based Learning in Action is an important book to read. This resource offers a comprehensive and nuanced exploration of how assessment can serve a culture of learning in today's classrooms. This book is practical and highly applicable, while also exploring how teachers and students are positioned on the educational landscape, and how assessment decisions affect the validity and transparency of all assessment practices. This resource looks at standards-based learning from the perspective of the educator, the student, and the parent. The templates, examples, and conversation guides offered throughout the book guarantee that teachers will be able to find vital topics easily and build standards-based assessment into their everyday experiences."
"The structure of each chapter provides a brilliant blueprint for educators who want to move to standards-based learning, grading, and reporting—research, implementation strategies, information for parents and students, how to get started, and reflection questions. If you follow the practical advice, the result will be a more learning-targeted classroom, and the side effect will be a more authentic, meaningful relationship with your students."