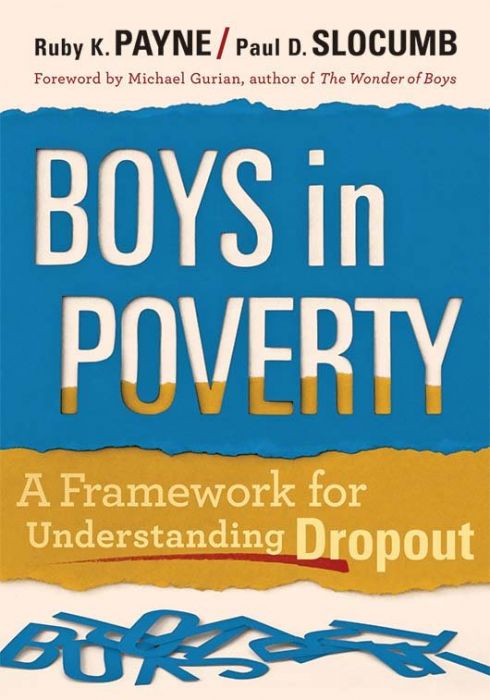 A Framework for Understanding Dropout
Examine risks and interventions for dropout among boys in poverty. Explore dropout among sensitive, gay, gifted, ADHD, and postadolescent males.
Boys in Poverty
Examine the risk factors for dropout among males living in poverty, especially generational poverty. Explore personal, community, and school system issues, including family dysfunction, disability, poor teaching, punitive discipline, and absence of differentiated instruction. Offering specific interventions, the book focuses on boys physical, emotional, cognitive, and social development and the unique problems of sensitive, gay, gifted, ADHD, and postadolescent males.
Discover how neuroscience can explain boys development.
Understand the negative impact of media on perceptions of masculinity.
Leverage specific resources and interventions to reduce dropout risk factors.
Learn how your school or district can calculate revenue lost to dropout.
---
Additional Information
Product Code: BKF383
ISBN: 9781935542223
Page Count: 160
"What drives so many youths to abandon their education? [This book] looks at the reasoning behind nearly a third of American youths not graduating high school. Authors Ruby Payne and Paul Slocumb research the causes of this epidemic, trying to find the reasons why America's educational values fall so much. From social issues to problems with the school and much more, [this book] is a fascinating read with much to enlighten and educate with."
"The subject matter is timely, addressing two factors continually linked to undesirable outcomes in school: being male and poor. The consistent organization of the chapters also allows for easy reading, and the recommendations at the end of each chapter provide parents and educators with readily available strategies they can implement with children of any age. Moreover, the appendices provide useful resources, including formulas for calculating the cost of dropping out and questionnaires for assessing available student resources, allowing for educational planning. Also described are activities for students geared toward goal-setting, planning, and identifying emotions."
Free Resources
Explore these powerful tools to help reach your goals.