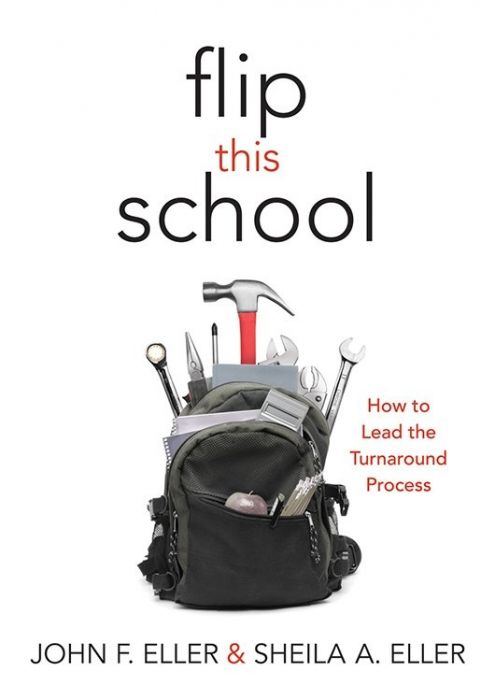 How to Lead the Turnaround Process
Develop a school improvement plan for leading school turnaround. Designed for school leaders and district administrators, as well as teacher leaders, Flip This School presents a framework to create a successful turnaround school and support continuous improvement.
Leading school turnaround for continuous improvement
Set the foundation for a successful, sustainable school turnaround. Designed for school leadership, district administration, and teacher leaders Flip This School presents a framework for planning school improvement to revitalize underperforming and turnaround schools. Throughout the resource, authors John F. Eller and Sheila A. Eller detail practical strategies for planning school improvement efforts and collaborating with the school's existing staff and faculty to initiate a complete school transformation.
This book will guide educational leadership in planning successful school turnaround:
Identify the unique needs of your school, and learn how to determine the best methods to address present conditions.
Understand the skill set needed for effectively leading school turnaround efforts.
Gain strategies for developing a data-gathering plan, and recognize the ways in which data is helpful for successful turnaround schools.
Examine the role of districts in school improvement planning and the school reform and turnaround process.
Consider how your school improvement plan can include strategies to improve school culture and provide opportunities for professional growth for teachers.
Learn how to effectively manage change as well as understand how teacher leadership teams contribute to the turnaround process.
Related Topics
---
Additional Information
Product Code: BKF669
ISBN: 9781936765447
Published By: Solution Tree
Page Count: 216
"Too often, schools want to purchase change. A great strength of this book is the focus on school-improvement planning. Flip This School gives agency to the school."
"Flip This School is an essential guide for any school leader looking to positively impact the trajectory of student outcomes in his or her school. John and Sheila Eller do not shy away from the challenges that today's schools face; their combined decades of knowledge of schools and leadership come to the forefront in the practical and widely applicable eight-step model for school-improvement planning that they present in this excellent book."