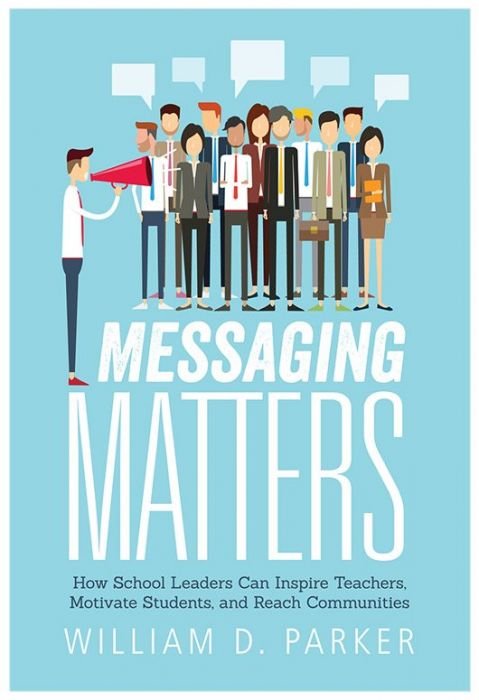 How School Leaders Can Inspire Teachers, Motivate Students, and Reach Communities
Written for leaders, this book is divided into three parts, helping readers maximize their roles as chief communicators with a school's internal and external stakeholders: students, teachers, parents, and community. Learn how school leaders can develop a communication strategy to increase school and community collaboration.
Messaging Matters
Harness the power of messaging to create a culture of acknowledgment, respect, and celebration. Written specially for leaders, this title is divided into three parts, helping readers to maximize their role as chief communicators with students, teachers, and parents and community. Each chapter includes suggestions for using digital tools to enhance messaging and ends with reflection questions and practical next steps.
Comprehend the power of messaging in school.
Gain tips for how to best use available technology tools, including online platforms, for messaging purposes.
Inspect scenarios and real anecdotes that show messaging tactics in action in schools.
Learn how to implement positive messaging with students from the start of the school year.
Explore special considerations to make when communicating with challenging students or in difficult school climates.
Related Topics
---
Additional Information
Product Code: BKF785
ISBN: 9781945349096
Published By: Solution Tree
"Will Parker makes a powerful case for school efficacy. He highlights the power of messaging, self-determination, and the need to cultivate a positive culture for a school's most important stakeholders. After reading this book, you will feel enlightened, energized, and empowered."
"This book is a practical how-to guide with immediately implementable ideas and practices."
"By explaining what to do and how to do it, Messaging Matters becomes an important manual for school leaders to sharpen and extend their communication skills."
"I agree with Parker: Messaging matters. As a leader, if you want to turn your community members into 'raving fans' of your school's success, you need to control the narrative. What you focus on will become your reality. Spend time with teachers and students in their learning environment, and you will be rewarded with good news to share with others about your school community."
"If you are an educator, then this book is a must-read! Messaging Matters provides practical notions and step-by-step models to strengthen communication and build a positive culture with your students, parents, and community. And you can implement them almost immediately."
Explore these powerful tools to help reach your goals.