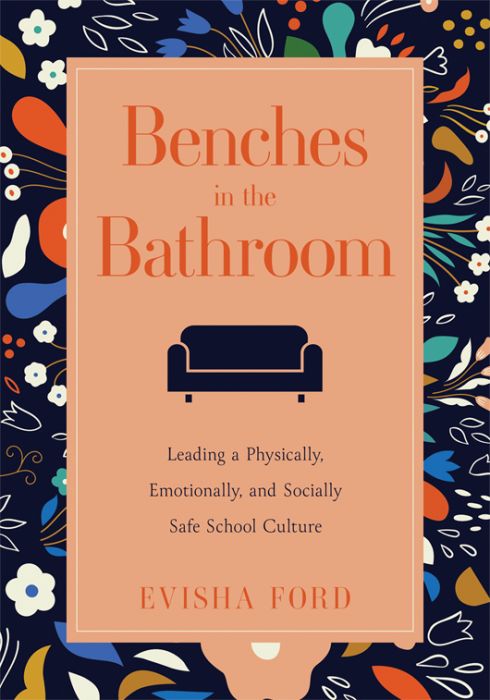 Leading a Physically, Emotionally, and Socially Safe School Culture
Educational leadership can help ensure teachers are at their best by taking steps to create and maintain a safe, comfortable culture for all staff. A leader who's committed to establishing and maintaining an environment that prioritizes wellness and teacher stress management will find answers in this book.
Establish a wellness culture in your school or district to combat teacher burnout and attrition
To avoid risk of burnout, educators need a supportive working environment that acknowledges their unique stressors. Benches in the Bathroom offers K–12 educational leadership a wealth of field-tested and research-supported guidance to construct a school culture that values teacher contributions, operates on a framework of emotional wellness, and implements trauma-compassionate organizational strategies to ensure the success and well-being of educators.
K–12 school and district leaders will:
Gain increased understanding of the importance of wellness among educators
Learn actionable leadership strategies to construct a trauma-informed and trauma-compassionate culture of wellness
Review a case study providing examples of what a compassionate work culture can look like
Consider psychology-backed insights on trauma, toxic stress, and unhealthy work environments with strategies to help
Study self-care modeling strategies for educational leaders
Related Topics
Educator WellnessLeadershipTeacher Efficacy
---
Additional Information
Product Code: BKG094
ISBN: 9781954631557
Published By: Solution Tree
Page Count: 168
"Benches in the Bathroom offers practical advice for school leaders who desire to design and implement sustainable changes in their workplace. Especially useful are the end-of-chapter tools that add value to the book and engage readers. I recommend this book to anyone preparing to enter or already established in a leadership position in schools."

"Teacher burnout, high turnover, low teacher retention, copious amounts of open and unfilled teaching positions . . . the struggle is real, as they say, and we're at an inflection point in the field of education. Evisha Ford's principles for leadership—empathy, healing, stewardship, and community—are essential for mitigating the impact of stress on educators and for creating an environment that may reduce the need for benches in the bathroom."