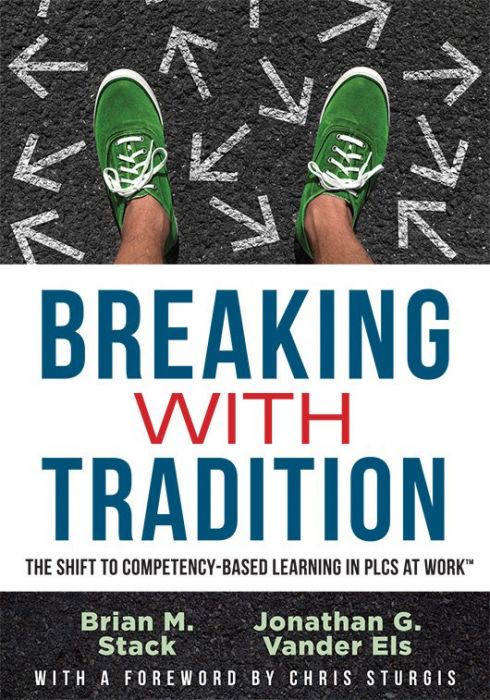 The Shift to Competency-Based Learning in PLCs at Work™
Discover how to shift to a competency-based education system that replaces traditional, ineffective practices with a new model that fosters personalized, student-centered learning. This learner-centered approach will help you assess performance to ensure learning for all students.
Establish a Competency-Based Approach to Teaching and Assessment
Shifting to a competency-based curriculum allows educators to revolutionize education by replacing traditional, ineffective systems with a personalized, learner-centered approach. Throughout the book, the authors explore how the components of professional learning communities (PLCs) promote the principles of competency-based education and share real-world examples from practitioners who have made the transition to learner-centered teaching. Each chapter ends with reflection questions readers can answer to apply their own learning progression.
This book will guide you in establishing competency-based education for student-centered learning:
Evaluate the qualities of true competency-based schools and the flaws in traditional schooling.
Consider the foundational role that PLCs have in establishing a competency-based approach and promoting learning for all.
Gain tips for successfully implementing student-centered practices for learning competencies and performance assessment and grading.
Explore real school experiences that highlight the processes and challenges involved in moving from traditional to competency-based school structures.
Access reproducible school-design rubrics appropriate for the five design principles of competency-based learning.
Related Topics
AssessmentLeadershipProfessional Learning Communities at Work®Professional Learning Communities
---
Additional Information
Product Code: BKF780
ISBN: 9781943874897
Published By: Solution Tree
Page Count: 232
"This terrific book is authentic, thoughtful, and practical. It serves as an anchor in a stormy sea of policy changes by expertly laying out what school leaders can do right now to create a firm foundation for student learning."
"A user-friendly resource for school leaders, leadership teams, and teacher leaders looking for a systematic and achievable approach to implementing competency-based learning."
"Breaking With Tradition is written by educators for educators who want to learn about competency-based education. ... Your first steps toward creating a system where every student is learning and progressing can start right now. Brian Stack and Jonathan Vander Els will be wonderful guides for your journey."