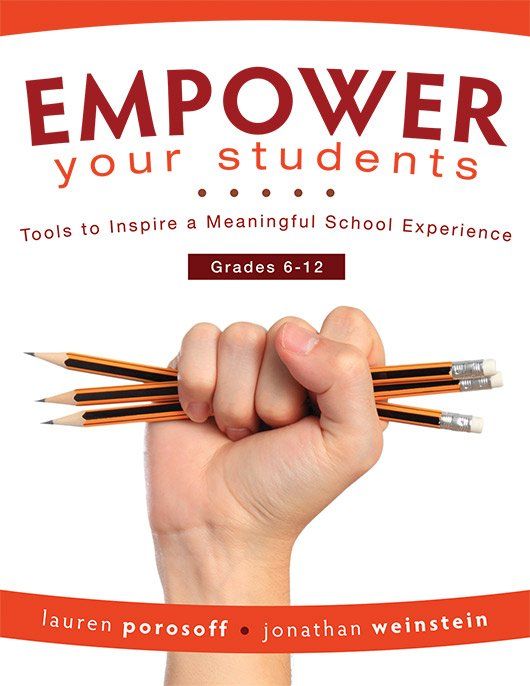 Tools to Inspire a Meaningful School Experience, Grades 6–12
Discover practical social-emotional learning tools that empower students to bring their own values to their schoolwork and relationships.
EMPOWER Your Students
Discover an approach to social-emotional learning that helps students bring their own values to their schoolwork and relationships. This highly practical resource shows educators how to use the elements of EMPOWER—exploration, motivation, participation, openness, willingness, empathy, and resilience—in engaging SEL activities, supportive conversations, and professional practices that make school a source of meaning, vitality, and community in students' lives.
Understand what values are, how they differ from preferences and goals, and how they lead to empowerment.
Lead activities that help students discover the values they want to live by, choose actions that are consistent with those values, and dignify the struggles associated with living a meaningful life.
Use conversational strategies that tap into students' intrinsic motivation.
Center student values in professional learning communities, parent partnerships, and curriculum design.
Discover how bringing your own values to your classroom and collaborations can make your teaching more effective and satisfying.
Related Topics
21st Century SkillsInstructionSocial-Emotional LearningStudent Engagement
---
Additional Information
Product Code: BKF791
ISBN: 9781945349249
Published By: Solution Tree
"EMPOWER Your Students is extremely relevant and has tremendous implications for the present and future. There is a diverse amount of strategies that teachers can implement seamlessly. The content focuses both on student behaviors and adult behaviors.... These strategies can be used for all students across the continuum."
"EMPOWER Your Students is a highly practical and engaging exploration of strategies and approaches that help students determine what makes school meaningful to them, so they can feel empowered to take action in ways that reflect this meaning. From activities that engage students in an exploration of their own values to strategies that invite parents and colleagues into conversations, this book offers teachers a comprehensive approach to ensuring school really matters to every person within and beyond the educational space. EMPOWER Your Students is an immensely important read for teachers, parents, counselors, and support personnel. You can apply the ideas across any context where relationship and relevance are key"
"By following the 'tips, tricks, and techniques' outlined in this thoroughly 'user friendly' instructional, school teachers can provide a positive, meaningful experience in their students' lives while cultivating intrinsic motivation."
Free Resources
Explore these powerful tools to help reach your goals.