Helping Schools Succeed
How do we support the vital work you do each day?
If you're looking for job-embedded professional learning for your staff that sustains continuous school improvement and high levels of student achievement, your search ends here. Solution Tree experts are available to work with you to implement strategies, processes, and practices that they have experienced firsthand with great success—both as educators and as partners with schools and districts worldwide.
Discover the power of goal-oriented, customized professional development that empowers your teachers to make confident strides toward the greatest gains in student learning outcomes. Partner with us to:
Build an impactful, sustainable professional learning community
Implement quality instruction in every classroom
Strengthen assessment and intervention practices
Ensure students become invested partners in their learning
Professional Learning Communities at Work®
Professional learning communities (PLCs) are schools that empower educators to work collaboratively in recurring cycles of collective inquiry and action research to achieve better results for the students they serve.
At the heart of the PLC at Work® process are four critical questions that drive the daily actions of every team member:
What is it we want our students to know and be able to do?
How will we know if each student has learned it?
How will we respond when some students do not learn it?
How will we extend the learning for students who have demonstrated proficiency?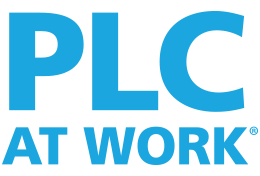 RTI at Work™
RTI—also known as a multitiered system of supports (MTSS)—is a systematic process that helps ensure all students receive the time and resources needed to learn at high levels. Built upon the PLC at Work framework, RTI at Work™ is the best answer we know to Critical Questions 3 and 4.
Work with our RTI at Work associates to develop and sustain:
A coherent and viable core curriculum that embeds ongoing monitoring for all students
Immediate and targeted interventions systematically applied and monitored for any students not achieving
Intensive interventions focused on closing gaps

The Assessment Center
The Assessment Center is the most comprehensive and practical solution for building authentic assessment practices that increase achievement, cultivate hope, and build confidence in all learners. We base our work on six tenets of success:
Student investment
Productive communication
Planned assessment architecture
Purposeful assessment
Instructional agility
Accurate interpretation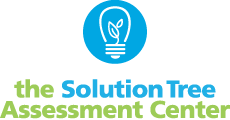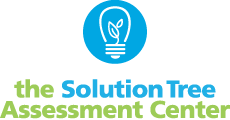 Priority Schools in a PLC at Work®
Schools labeled as low-performing or high-priority struggle with many challenges. We can help your staff engage in work that yields better results. Transform your existing culture into a culture that believes learning for all is required. We can help you:
Accelerate learning rather than rely on remediation
Implement research-affirmed strategies in your classrooms
Engage students in owning their learning
Believe all students can learn
Build student self-efficacy
Marzano High Reliability Schools
Dr. Marzano's vision for K–12 education is simple: the vast majority of schools can be highly effective in promoting student learning. To show how, he created the Marzano High Reliability Schools framework. This framework, based on 40 years of educational research, defines five progressive levels of performance that a school must master to become a high reliability school—where all students learn the content and skills they need for success in college, careers, and beyond.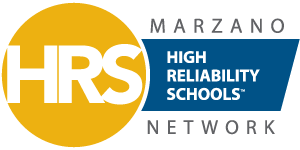 Diversity & Equity
Bring equitable teaching and learning to every classroom across your school or district. Through our resources and services, your learning community will acquire the behaviors, structures, and tools it needs to move toward real change and advance educational equity for the benefit of all students.
Unite staff in a shared commitment to equity and excellence.
Consider how current school policies, practices, and procedures impact student learning.
Break down barriers and build meaningful relationships with students.
Address persistent misconceptions that affect the most well-intentioned educators at the classroom and leadership level.
English Learners
Discover powerful practices for teaching students who are learning English as a second language. With the help of our experts, you'll gain practical strategies for teaching skills necessary for student success in all subject areas.
Close the opportunity gap by ensuring English learners have the support they need.
Differentiate instruction for English learners.
Restructure roles so that all teachers are responsible for English learners' success.
Build background knowledge and vocabulary effectively