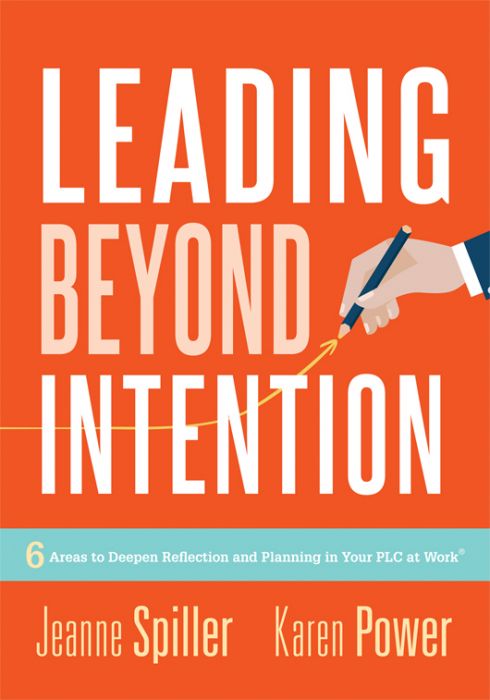 Six Areas to Deepen Reflection and Planning in Your PLC at Work®
School improvement starts with leaders. Take a deep dive into personal leadership skills and gain practical strategies for building capacity among your staff, growing your efficacy, and leading with intentionality each and every day.
Publication date:
Only %1 left
An evidence-based solutions guide on building capacity for leaders in education
This solutions-focused guide dives deep into personal leadership skills, encourages readers to reflect and grow, and offers practical strategies for weaving the thread of intentionality throughout your daily leadership practice. From building capacity among your staff to finding courage within yourself, you will discover meaningful content that not only provides food for thought but also inspires action.
Leaders in education will:
Understand what it means to lead from within and develop a personal plan of action
Explore the six core principles of leadership
Access useful templates and tools that support both reflection and action
Discover insights through reflection on their own personal journeys as leaders
Gain strategies from other leaders in education for navigating both difficulties and successes
Related Topics
LeadershipProfessional Learning Communities at Work®Professional Learning CommunitiesSchool Improvement
---
Additional Information
Product Code: BKF971, EKF534
ISBN: 9781951075453
Published By: Solution Tree
Page Count: 176
"Leading Beyond Intention provides readers with the tools that can enable not only self-reflection but, more importantly, self-improvement by guiding readers to reflect on what kind of leaders they are, and the kind of leaders they can—and should—become."
"This book may be the timeliest book I have read in a while. School leaders are struggling to validate their decisions, and their visions for their schools have been put on hold for simple survival and daily operation. The tools in this book are so needed in the new space leaders are leading through now."
"If the environment in today's educational setting can be described as a raging hurricane, Spiller and Power remind and encourage leaders at every level and with a wide range of experiences that the center of the storm is quiet and still. This book takes readers into the hurricane's eye, where self-reflection and self-examination can result in purposeful action for creating and enhancing the leadership capacity and distributed accountability within a school or district."