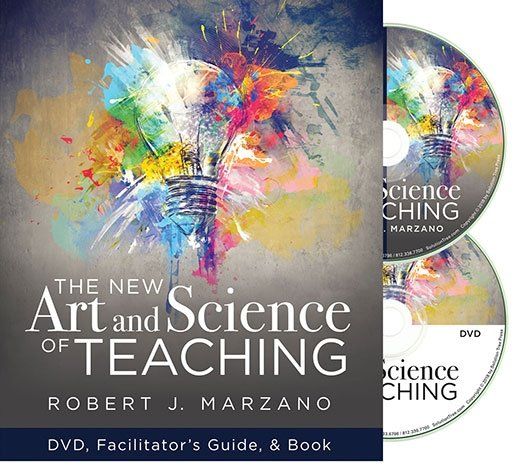 The New Art and Science of Teaching [DVD/CD/Facilitator's Guide/Book]
Drive student success with 20 research-based instructional strategies that focus on student learning outcomes. This DVD companion to the book The New Art and Science of Teaching offers video demonstrations of Dr. Marzano's competency-based teaching methods for systematic change.
A Video Workshop Demonstrating 20 Instructional Strategies for Student Success
Robert J. Marzano's five decades of education research come to life in this unscripted video workshop. Rather than quick-fix solutions, Marzano provides the foundation teams need to usher in a new era of competency-based student learning. A companion to The New Art and Science of Teaching, the DVD details three overarching categories of teaching and features 20 new research-based instructional strategies shown to have the greatest impact on student success in classrooms.
This competency-based education video provides K–12 educators with the following tools to improve student learning outcomes:
A facilitator's guide, in print and on CD, to better interact with and understand the content
Twenty innovative strategies, and guidance for implementing effective teaching methods in classrooms
High-quality footage demonstrating the instructional strategies in real classroom settings
Guidance for implementing the three overarching categories of teaching
New techniques for student engagement in meaningful learning experiences
A joint publication of ASCD and Solution Tree
Related Topics
---
Additional Information
Product Code: DVF075
ISBN: 9781947604469
Published By: Solution Tree