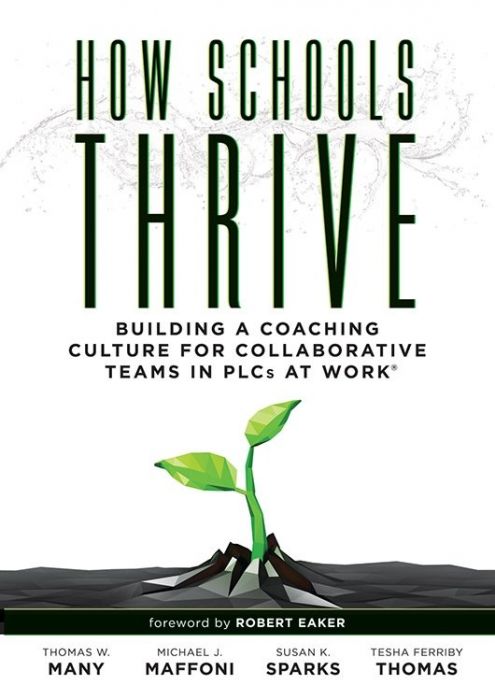 Building a Coaching Culture for Collaborative Teams in PLCs at Work®
Access concrete ideas and effective coaching strategies for improving your team's professional practice around the essential elements of the PLC at Work® process. Discover instructional coaching strategies to enhance your team's professional practice.
Publication date:
Only %1 left
Effective coaching strategies for PLCs at Work®
Strengthen your professional learning community (PLC) by building a highly effective coaching culture for collaborative teams. A companion to Amplify Your Impact, this resource drills deeper into the more complex aspects of PLC at Work®. Instructional coaches and leaders will acquire new insights and strategies for improving their team's professional practice around the essential elements of the PLC process, including continuous improvement, collective inquiry, action orientation, and a focus on results.
Gain effective coaching strategies for Professional Learning Communities at Work®:
Review essential elements of effective PLCs and how these essential elements influence the instructional coaching of collaborative teams.
Study the Strategy Implementation Guide (SIG) and Pathways for Coaching Collaborative Teams tools and how to use them in the coaching of collaborative teams.
Acquire new insights, confront new questions, and explore new approaches that promote higher levels of student learning and effective professional learning communities for teachers.
Discover numerous strategies to use during the effective group coaching of collaborative teams at every stage of learning to meet adaptive challenges.
Learn the benefits of "drilling deeper" into the PLC process, as well as viewing the teacher as a reflective practitioner.
Related Topics
Professional Learning Communities at Work®Professional Learning CommunitiesSchool ImprovementTeams
---
Additional Information
Product Code: BKF855, EKF448
ISBN: 9781947604599
Published By: Solution Tree
Page Count: 192
"Many, Maffoni, Sparks, and Thomas present research-based concepts, practices, and protocols that can enhance team effectiveness and are grounded in years of successful practice. The result is a collection of tools that leaders can implement, in a reasonable amount of time, that when taken together and used with fidelity, are proven to be effective."
"A very useful tool with flexible application and a perfect blend of research and anecdotal evidence. An excellent resource for PLC leaders, regardless of where their teams are in the PLC journey."