Why Mathematics at Work™?
Mathematics at Work is built on the fundamental belief that every K–12 student can learn mathematics. Participants in the Mathematics at Work professional development:
Gain deeper insight into the essential mathematics team agreements as part of the Professional Learning Communities at Work™ process.
Reflect on current practice using team-discussion protocols, author stories, teacher-reflection activities, and team recommendations for their daily work.
Examine research and professional best-practice design criteria for unit assessments, daily instruction, daily homework, grading, and schoolwide mathematics intervention.
Examine research and professional best-practice design routines for unit assessments, daily instruction, daily homework, unit grading, and subsequent schoolwide mathematics intervention.
The authors of Mathematics at Work understand that to achieve this purpose, teachers and leaders of mathematics should establish a reflect, refine, and act formative learning process for their students and for themselves. Mathematics lesson design and implementation, assessment design and intervention, and homework design and grading routines become purposeful outcomes to support your school or district—one teacher, teacher team, and teacher leader at a time.
Perseverance and ownership
---
Use mathematics assessment, lesson, and homework design criteria to help your students develop confidence, ownership, and productive perseverance in their daily mathematics learning.
---
Reflective and routine
---
Establish highly effective mathematics instruction, assessment, intervention, and grading routines to help your students become active participants in a formative feedback cycle of learning.
Meet the Mathematics at Work Thought Leaders
---
Mathematics at Work success stories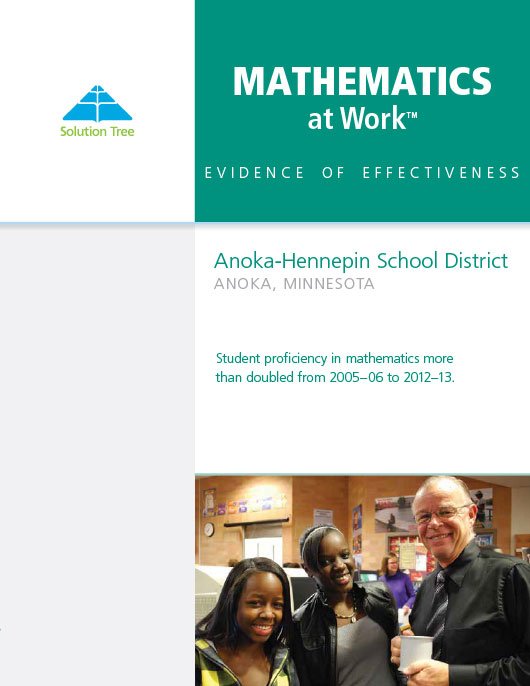 Anoka-Hennepin School District
---
Student proficiency in mathematics more than doubled from 2005–06 to 2012–13.
---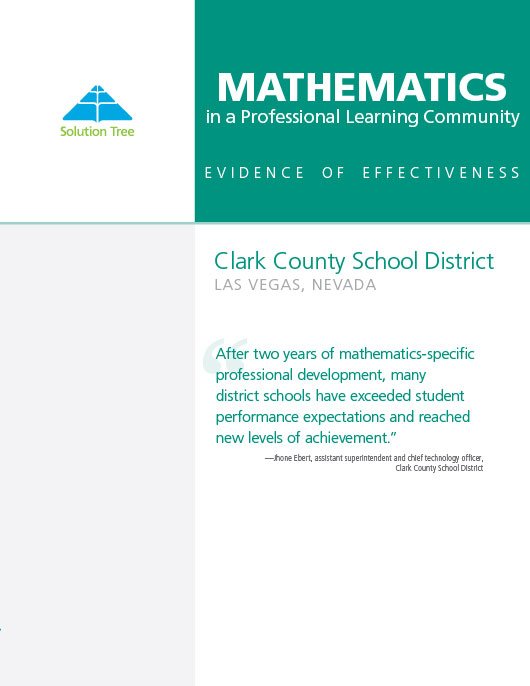 Clark County School District
---
"After two years of mathematics-specific PD, many district schools have exceeded student performance expectations and reached new levels of achievement."
—Jhone Ebert, assistant superintendent and chief technology officer, Clark County School District
---
Kenwood Elementary School
---
After just one year of working with the basic tenets of Mathematics at Work™, Kenwood Elementary doubled in overall mathematics proficiency.
Newhall School District
---
For three years, Newhall School District witnessed continued growth in English and Mathematics proficiency across all grades through the PLC at Work process.
Phoenix Union High School District
---
From 2003 to 2013, ninth-grade students enrolled in below grade-level mathematics fell from 60% to 2%. Ninth-grade students enrolled in geometry and higher-level courses nearly doubled during that time.
The Mathematics at Work team is building a better mathematics teaching team at Visalia USD in California
Start improving mathematics teaching and learning today!