Standards-Based Learning in Action Workshop
You have a vision for student achievement. Now it's time to take action.
During this workshop, you will discover how to foster rich, rigorous, and authentic learning experiences through an effective system of standards-based learning.
Whether your purpose is to transform your own classroom, make a shift across a grade level, or transition an entire school or district, this training is for you. Over the course of the two days, participants will come to understand that standards-based learning is not about standardization but about maximizing the opportunity for all students to achieve mastery of lofty yet attainable curricular goals.
Participants are encouraged to attend as a team, as time will be made available for collaborative action planning. Ample opportunities to act upon the new learning will also be made available.
Participants will:
Understand the depth and breadth of what it means to develop a standards-based learning environment and a balanced assessment system
Learn how to prioritize standards to maximize the efficiency and effectiveness of instructional time, as well as to plan assessments with precision and purpose
Study the foundational principles of effective feedback and the strategies designed to initiate more learning
Understand how to create various rubrics and scales and how to know which type is the best fit for given circumstances
Learn why self-assessment is the key to students being fully invested in their learning and the practical strategies that allow students to be the primary users of assessment results
Explore the practices, processes, and routines of a standards-based grading and reporting system, such as reassessment, gradebook setup, and report card format
Learn from leading experts
Agenda and speakers are subject to change.
Wednesday, March 6th
| | |
| --- | --- |
| 7:00–8:00 a.m. | Registration and Continental Breakfast |
| 8:00–11:30 a.m. | Presentations |
| 11:30 a.m.–1:00 p.m. | Lunch (on your own) |
| 1:00–4:00 p.m. | Presentations |
Thursday, March 7th
| | |
| --- | --- |
| 7:00–8:00 a.m. | Registration and Continental Breakfast |
| 8:00–11:30 a.m. | Presentations |
| 11:30 a.m.–1:00 p.m. | Lunch (on your own) |
| 1:00–4:00 p.m. | Presentations |
Events reach capacity quickly. Please confirm your registration before making travel plans.
Parking information: Discounted daily parking rate of $16.00 for self-park and $22.00 for valet
In order to receive the discounted hotel room rate, please mention Solution Tree. After the deadline listed below, rates will be determined by the hotel.
---
Primary Hotel
Amway Grand Plaza
187 Monroe Avenue NW
Grand Rapids, Michigan 49503
616.774.2000
Discounted Rate: (single or double) $179/night
Deadline: February 9, 2024, or until group rate is sold out

"This information was so well organized. It took a complex topic and gave us PRACTICAL steps. Thank you!!"
"The organization of the information allowed us to digest a large amount of information in a very practical and applicable way."
"I feel like I now have the tools and am able to explain to other members of my school about how SB is beneficial to all of our students."
Venue
Amway Grand Plaza
187 Monroe Avenue NW
Grand Rapids, Michigan
---
Participation Information
You will receive a certificate of participation 6 weeks after the event concludes. Please check with your state department of education for CEU availability.
---
Additional Information
---
Included with your registration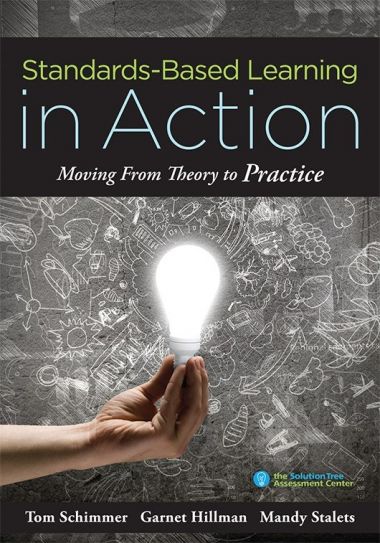 Learn how to overcome the knowing-doing gap in standards-based learning systems, and move toward unpacking the standards and learning targets your students need.
We're enhancing your event experience. In addition to providing presentations in digital format, Solution Tree is publishing retail-quality, perfect-bound notebooks expertly designed to support your learning. Any printed handouts or worksheets integrated into your sessions will continue to be provided.