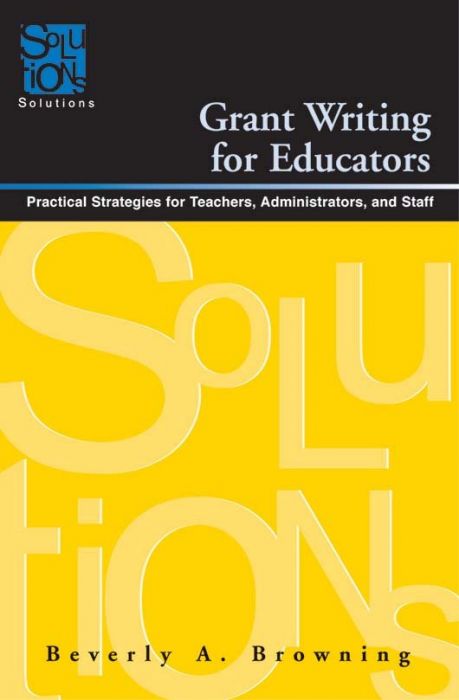 Grant Writing for Educators
Practical Strategies for Teachers, Administrators, and Staff
Write grant proposals that get results with the help of this concise resource, which details how to find more money for your school or district.
Grant Writing for Educators
This book provides educators with an abundant amount of information for dramatically improving their grant writing skills and for increasing their odds of receiving much-desired grant awards. The chapters are filled with expertise, encouragement, and solutions for educators who ask, "How can we get this done?" Readers will understand the ins and outs of locating, researching, and applying for corporate, foundation, and government grants. This easy-to-use book is a must-read for those who raise funds.
Recognize and find corporate, foundation, and government funders.
Write winning grant proposals following funder's directions to a T.
Find more money for your school or corporation.
---
Additional Information
Product Code: BKF176
ISBN: 9781932127300
Page Count: 136
Free Resources
Explore these powerful tools to help reach your goals.