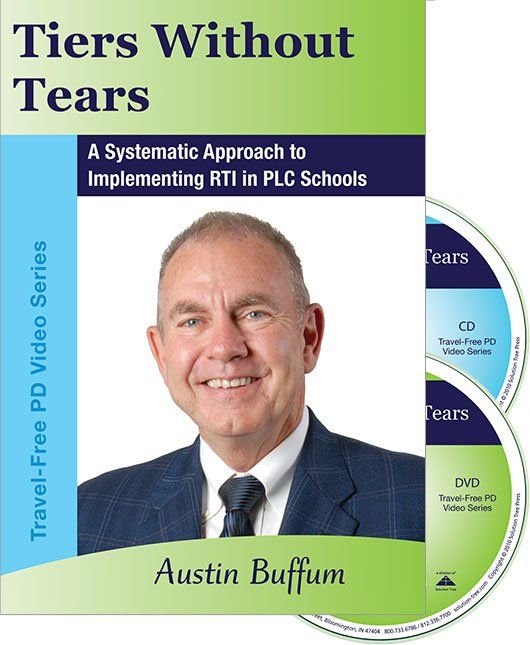 Tiers Without Tears
A Systematic Approach to Implementing RTI in PLC Schools
Dr. Buffum shows you how the big ideas of a PLC are foundationally important when implementing RTI.
Tiers Without Tears
A school's implementation of RTI should be targeted, timely, and systematic. An intervention can serve multiple tiers of students when staff make it intensive and based on collective responses rather than on the views of individual teachers. Dr. Buffum explains how universal screening devices, diagnostic assessments, and progress monitoring tools align the work of PLCs through RTI without being just more testing.
This package includes a DVD with the presenter's session, a CD with the presenter's slide presentation, an excerpt from the book Pyramid Response to Intervention, and more.
See other products in the Travel-Free PD Video series.
Related Topics
Professional Learning CommunitiesProfessional Learning Communities at Work®Response to InterventionRTI at Work™
---
Additional Information
Product Code: DVF036
ISBN: 811796010322UPC
Published By: Solution Tree