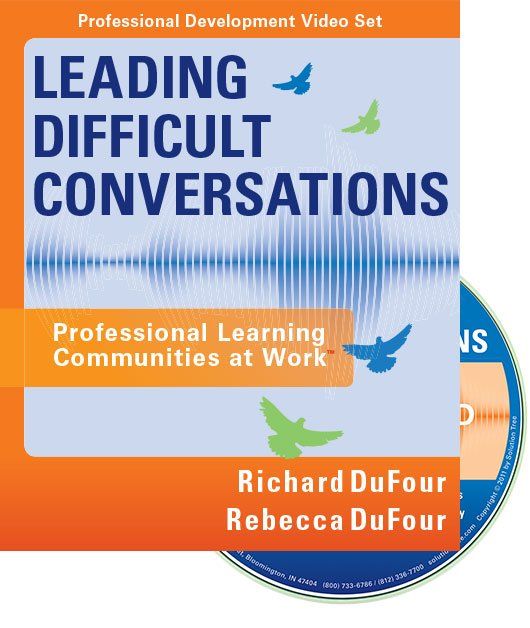 Leading Difficult Conversations
Learn discussion strategies to address the conflicts that can result from transforming a school into a professional learning community.
Leading Difficult Conversations
Transforming a school into a professional learning community requires changing behaviors, beliefs, and processes, which can cause resistance and conflict. This video shows how to hold conversations that lead to higher levels of commitment to core PLC practices. Richard and Rebecca model a principal and a teacher engaging in such a conversation, then the process is analyzed.
Counteract behavioral resistance, and resolve conflicts in a tactful yet professional manner.
Discover the five elements to successfully engage in difficult conversations.
Gain research-based techniques for collaborating with your team using best practices to guarantee results.
Determine how to overcome resistance and conflict with effective collaboration and leadership.
Related Topics
LeadershipProfessional Learning CommunitiesProfessional Learning Communities at Work®
---
Additional Information
Product Code: DVF047
ISBN: 811796010537UPC
Published By: Solution Tree