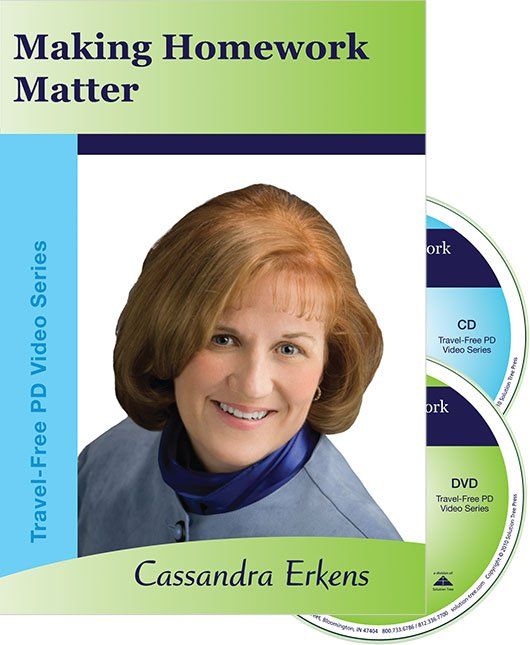 Understand the value of student mistakes, the importance of formative assessment, and the critical effect of student involvement in setting and achieving learning targets.>
Making Homework Matter
Cassandra encourages educators to look at the bigger picture behind homework. By asking participants to evaluate homework through the eyes of different stakeholders, she illustrates the value of allowing students to make mistakes, the importance of formative assessment, the impact of descriptive feedback from teacher to student, and the critical effect of student involvement in setting and achieving learning targets.
This package includes a DVD with the presenters session, a CD with the presenters slide presentation, an excerpt from the book The Collaborative Teacher, and more.
See other products in the Travel-Free PD Video series.
Related Topics
---
Additional Information
Product Code: DVF039
ISBN: 81179601036UPC
Published By: Solution Tree