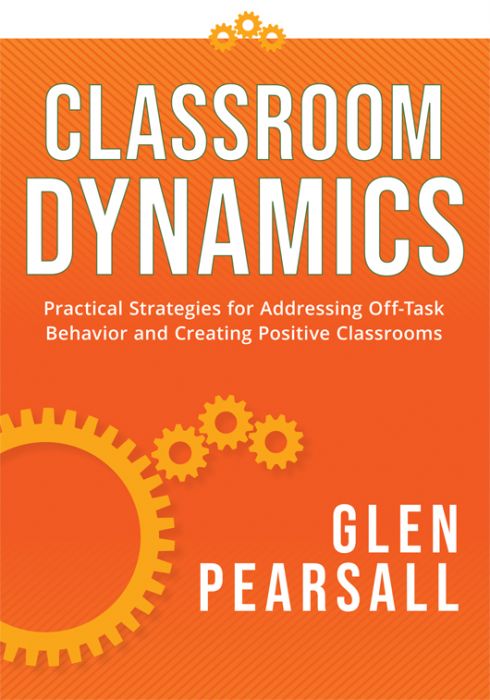 Practical Strategies for Addressing Off-Task Behavior and Creating Positive Classrooms
Explore practical techniques for confronting a range of issues, from addressing low-level off-task behavior in a positive way to the more serious challenge of pivoting around arguments and de-escalating conflict. Learn how to identify the driving factors behind off-task behavior and tailor your response to each student.
Due to licensing restrictions, only customers within the United States and Canada may purchase Classroom Dynamics from this website. Customers in any other country may purchase this title from Hawker Brownlow Education.
Add this eBook to your credit card purchase and gain immediate access.
eBooks are available on desktop, Android, and iOS via Adobe Digital Editions. eBook purchases are limited to one eBook per title, per account. Please visit the eBook FAQ for more information.
Publication date:
Only %1 left
A toolkit of practical strategies for addressing challenging classroom behavior
When you're facing off-task behavior in the classroom, it helps to have practical, teacher-tested, research-based strategies you can easily implement to address the specific challenge at hand. You'll find a wealth of tools in Classroom Dynamics by Glen Pearsall. Drawing from experience, Pearsall covers a variety of nuanced responses to difficult behaviors, as well as how to strengthen student engagement and maintain positive relationships.
This book is ideal for K–12 teachers looking to:
Benefit from numerous strategies for dealing with and even avoiding off-task behavior
Receive concrete tips to try immediately in classrooms
Survey the best research about student behavior and engagement
Learn how to quickly get to the heart of issues that might be affecting student learning
Understand the reasons behind disruptive behavior to better differentiate strategies for individual students
Related Topics
Classroom Management & BehaviorStudent Engagement
---
Additional Information
Product Code: BKB018, EKB011
ISBN: 9781954631953
Classroom Dynamics should be mandatory reading in higher education teacher preparation programs, serving as a coaching guide for novice teachers and a go-to manual for classroom management strategies to further professional development."
"Glen offers more than vague ideas and gives beginning teachers straightforward advice on how they can keep students engaged and on-task in the classroom. I felt fortunate to be able to share such a clear, practical resource with the beginning teachers in my program."